Here what's in store for you this week:
An intensifying crackdown on independent Russian journalism took another turn for the worse last week;
Pending invasion or just an intimidation game? We explain the ongoing military flex by the Kremlin on Eastern Ukraine's doorstep;
Plus, the rise and fall of Siberia's 'Iron Lady'. We take a look at the surprise retirement of the Yakutsk mayor, who has enjoyed a great deal of local popularity, but much less in the Kremlin.
Want to get the full story? Click the links below for full-length articles in Russian.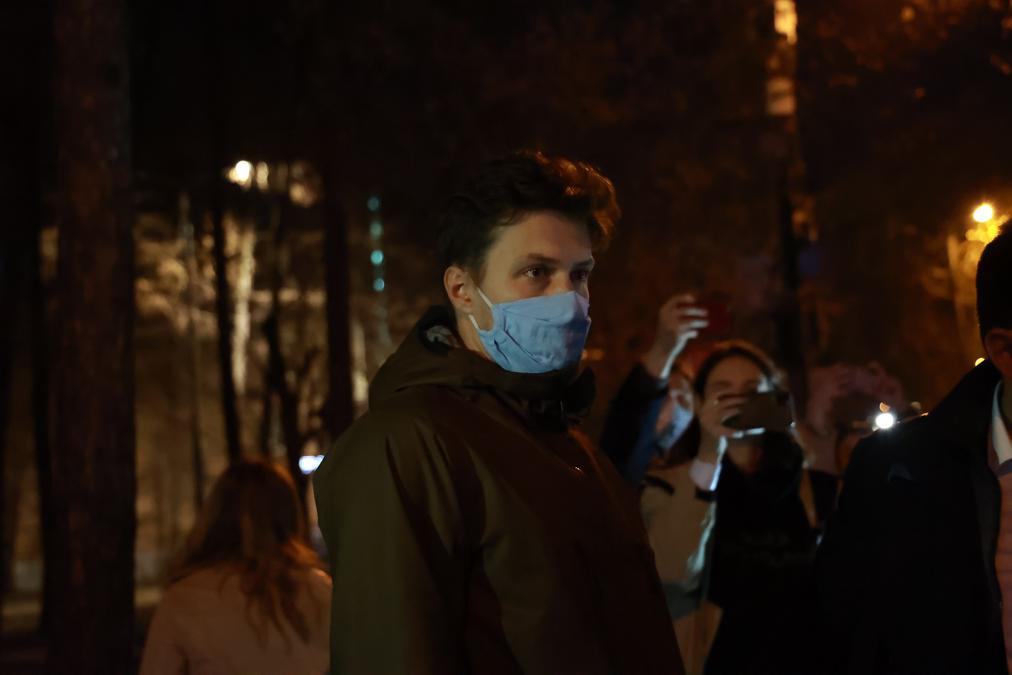 Roman Anin. Photo: Arden Arkman / "Novaya gazeta"
More Attacks on Independent Journalists
The intensifying crackdown on independent journalism in Russia took another turn for the worse last week. Russia's Federal Security Service (FSB) raided the apartment of a veteran reporter and a former head of our investigative department Roman Anin. Despite the non-stop harassment of Russian independent journalists, this came as quite a shock to both the local professional community as a whole and us. It has thus far been rare for Russian authorities to pursue investigative journalists so openly and blatantly. But, apparently, this is no longer the case.
WHAT HAPPENED. The search of Anin's apartment took around seven hours on the evening of April 9. He was detained concerning a criminal probe based on 'violations of private life.' Authorities confiscated his computers, phones, hard drives, and other professional gear. The investigators were particularly interested in documents in English, bank cards, and photographs of Roman from his studies in the United States.
WHO'S ANIN. Anin is the founder of an investigative start-up iStories and has a reputation as one of the toughest investigative journalists in Russia. During his time at Novaya, he worked on the 2016 Panama Papers scandal. He published dozens of high-profile investigations into corruption among high-level Russian officials. Anin's work made international waves, and he is a winner of the International Centre for Journalists' (ICFJ) Knight Trailblazer Award. The European Union released a statement on Anin's detention, saying that, "over recent years, we have seen that the situation of media freedom in the Russian Federation is worsening and space for independent journalism and civil society is shrinking."
ANIN'S INVESTIGATION INTO PUTIN'S CLOSE ALLY GOT HIM IN TROUBLE. The searches are connected to our 2016 exposé on the luxurious lifestyle of Igor Sechin, the country's 'oil tsar' and CEO of state-owned oil monopoly Rosneft. It was authored by Anin. Back then, Sechin dragged us to court for 'reputational damage,' and judges ruled in his favor, ordering us to take the piece down — a decision that we have never believed to be fair. Apparently, the authorities have 'reanimated' the case.
"Everything that is happening right now with Roman Anin is revenge and pressure," our journalists wrote in a public statement.
"THEY ASKED ABOUT THE EDITORIAL PROCESSES AT NOVAYA. WHO APPROVES THE TEXTS. The investigator did not say anything about what would happen next but indicated that we would meet again," Anin said in comments after he was released from police custody.
SECHIN'S SUPERYACHT AND SHADY RUSSIAN INVESTMENTS IN THE EU. Our story, 'The Secret of Princess Olga,' described how Sechin's ex-wife Olga was photographed aboard the superyacht Princess Olga, which was worth around at the time of printing $100 million. It remains the 72nd largest yacht in the world. While the matter was resolved in 2016 (nobody has ever won against Sechin in Russian courts), Sechin's ex-wife Olga instigated the new legal action. It was suddenly reopened in March this year. Plus, Rosneft filed another lawsuit against IStories linked to a publication documenting the circumstances under which Rosneft bought a stake in Italian tire giant Pirelli in 2014.
NOT ISOLATED HARASSMENT. On top of all of this, Rosneft simultaneously filed lawsuits against Novaya Gazeta and Bloomberg. The Novaya Gazeta lawsuit specifically references our columnist Maxim Averbukh and his February exposé about Rosneft's highly improbable profits. Sechin claims that his company is the only oil company in the world that made a profit last year. We fact-checked the claim — it turns out it is not entirely so.
THE BEST WAY TO RESPOND TO THE GOVERNMENT TRYING TO SILENCE A JOURNALIST IS TO AMPLIFY THEIR REPORTING. We have published a complete list of his investigations here.
BACKSTORY. Being a journalist in Russia has never been easy. Journalists are routinely brought to court to silence and intimidate them, and violence against them is common. But the government crackdown on independent reporters and outlets took a brutal turn in 2019 and reached new lows lately. Sergei Smirnov, editor-in-chief of the country's leading court journalism outlet Mediazona was sentenced to 25 days in jail in February for making a joke on social media. Last year Novaya got fined $3,300 for publishing an expose on Chechnya's repressive COVID-19 lockdown measures, and this year our newsroom suffered a suspected chemical attack. Our investigative reporter Elena Milashina was attacked in Chechnya back in February and faces death threats over her latest reporting piece. Six of our journalists were also murdered over the past 25 years, including Anna Politkovskaya. Her assassination still hasn't been adequately investigated.
Read a more detailed account about Roman Anin's detention here and his interview after the release here.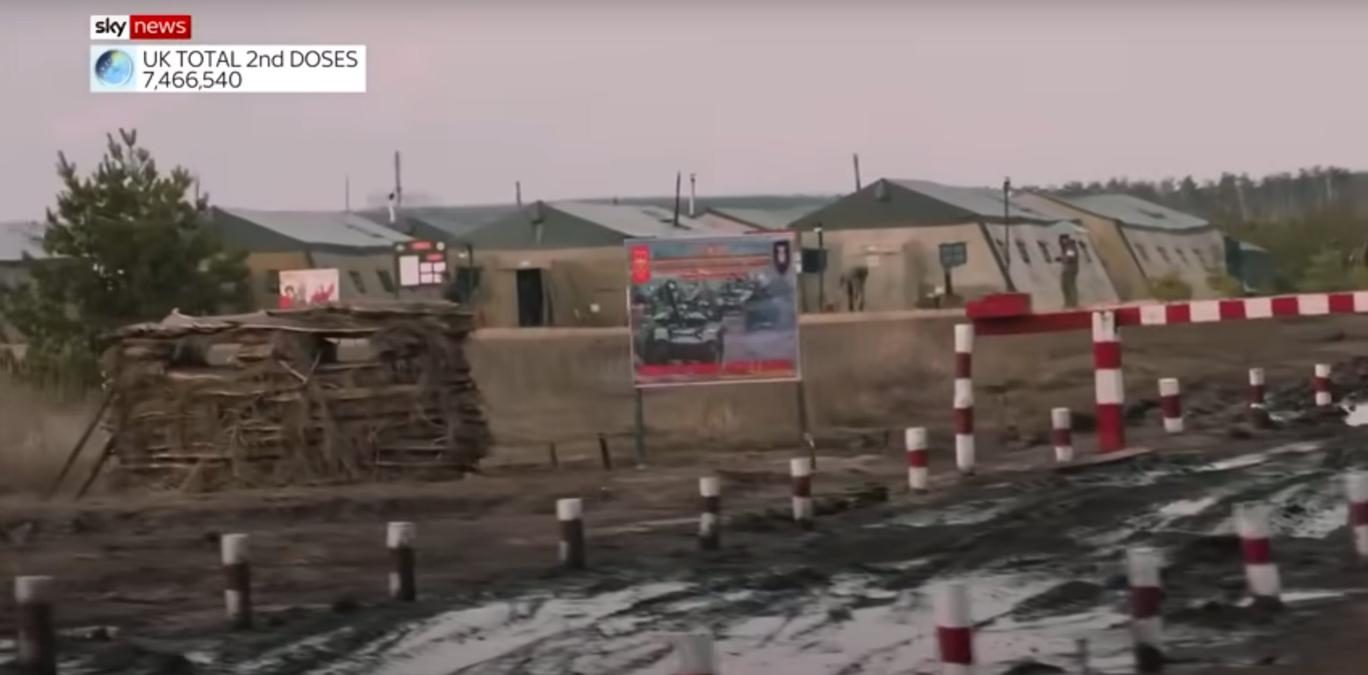 Photo: SkyNews
Russian Military Flex, Explained
The Kremlin's extraordinary military buildup along the border with Ukraine dominates global headlines and a geopolitical turbulence source across Europe and the North Atlantic. There's a cacophony of analysis from foreign experts on the matter, but few voices of Russian independent expertise are amplified. This week we've decided to close the gap.
PENDING WAR OR INTIMIDATION? THE KREMLIN HASN'T DECIDED YET, our columnist Yulia Latynina is convinced. The buildup of 20,000 troops was definitely the largest since 2014 when the Russian army rolled over the Ukrainian territory. It is far from clear what will happen. Next, Latynina warns. Moscow clearly wants to send a signal that it is preparing for developments in any direction, including a potential invasion.
ONE THING IS CLEAR: RUSSIA OFTEN RELIES ON POSTURING AND SCAREMONGERING TO BOLSTER INTERNATIONAL STANDING, Latynina points out. So the ongoing military flex might be exceptionally large but definitely not new. However, the international community should not rule out a possibility of a full-blown open conflict with Ukraine. The Kremlin isn't necessarily afraid of further sanctions. In fact, they might be a good coverup for Putin's failing economic policies and serve as a false explanation as to why society is becoming increasingly impoverished.
FOUR CONDITIONS FOR THE OPEN WAR WITH UKRAINE. «I believe that the Kremlin will decide to go to war if four conditions are met,» writes Latynina. They are:
The war must be short-lived
It must be as 'hybrid' as possible to limit the Russian army overextending deep into Ukrainian territory
It must offer the government a clear excuse to exempt itself from some social payments
It must help to strengthen the government's popularity and provide a carte-blanche for further crackdown on dissent
KREMLIN INSPIRED BY RECENT OFFENSIVE BY AZERBAIJAN AGAINST ARMENIA. «I strongly suspect that the war in Nagorno-Karabakh, during which the Azerbaijani army, technologically superior to the Armenians, staged a short and bloody defeat, made a great impression on the Kremlin,» Latynina says. The lack of international pushback (including the deployment of Russian so-called 'peacekeeping' troops) bolstered the Kremlin's impression.
IF WAR STARTS, IT COULD GO TWO WAYS, according to Latynina. First would be a formal occupation and annexation of the two Russian-controlled statelets in Eastern Ukraine — the same way the Crimea annexation happened in 2014. The second option would be a military strike from the Russian region of Belgorod through the Ukrainian regions of Kharkiv and in the direction of Zaporizhia to encircle the Russian-controlled parts of Donbas. This would be supplemented by a strike on the deep strategic rear — between the southern Ukrainian cities of Odesa and Mykolaiv to completely cut Ukraine off from the sea and secure Crimean water supplies.
'The second scenario is likely. The Kremlin counts on the West to stop hostilities at any cost, even if it means huge concessions — as was the case in Georgia in 2008 and Ukraine in 2014. In this case, the war will be short-lived; Macron (the most likely candidate for mediation) will return home triumphant, explaining that he saved Ukraine from Russia. And the Kremlin will happily absorb the captured Ukrainian coastal strip from Mariupol to Kherson,' Latynina writes.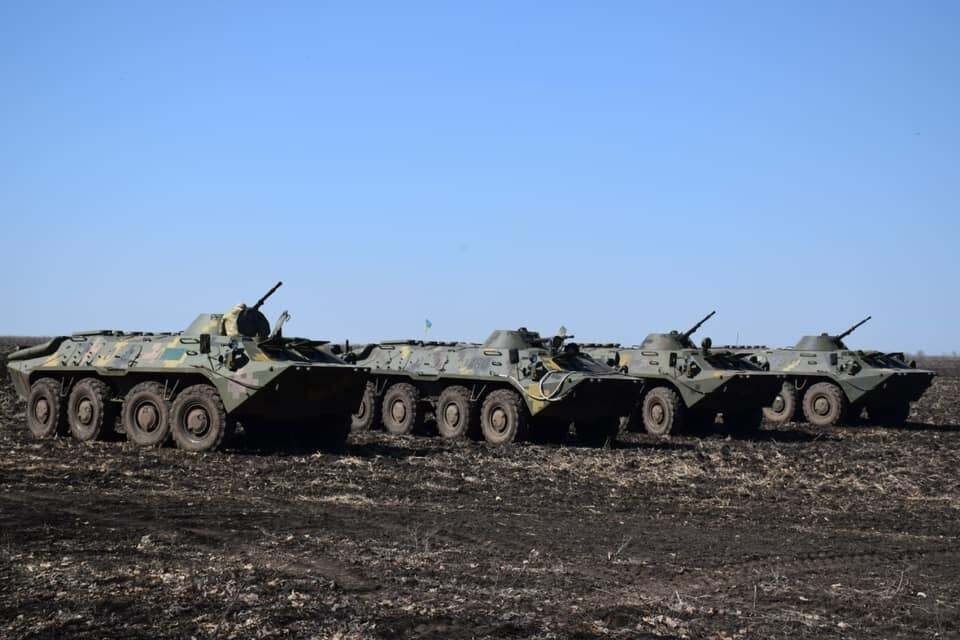 Photo: Ukrainian Armed Forces / Handout / Anadolu Agency via Getty Images
KREMLIN PLAYS EMOTIONAL BLACKMAIL WITH THE WEST. War or no war, the Kremlin might be engaging in 'psychological combat,' Vladimir Pastukhov, a professor with University College of London, warns in his Novaya op-ed. This military flex has the ultimate goal of solely stoking fear in both Ukraine and around the globe.
«What is Russia seeking? Are we witnessing further 'psychological warfare' by the Kremlin to extort 'concessions' from the West and suppress Ukraine's will to resist?» Pastukhov asks.
BACKSTORY. After the 2014 revolution in Kyiv, Ukraine, and Russia's close ally Viktor Yanukovych's ousting from power, the Kremlin sought to reclaim political and economic control. As then-president Yanukovych fled to Russia, it annexed the Ukrainian region of Crimea while stoking unrest in the country's eastern regions — effectively establishing control over 7 percent of the Ukrainian territory, including a key industrial area. At the time, Russian state propaganda manufactured a false narrative of an ethnic divide in Ukraine. It has been using it as an excuse to keep meddling in Ukrainian affairs since then. Moscow has never officially acknowledged the invasion of Eastern Ukraine. Still, the presence of Russian troops on the ground is well-documented, including by Novaya. The seven-year war has left approximately 13,500 dead, 1.6 million internally displaced, and over 800,000 as refugees.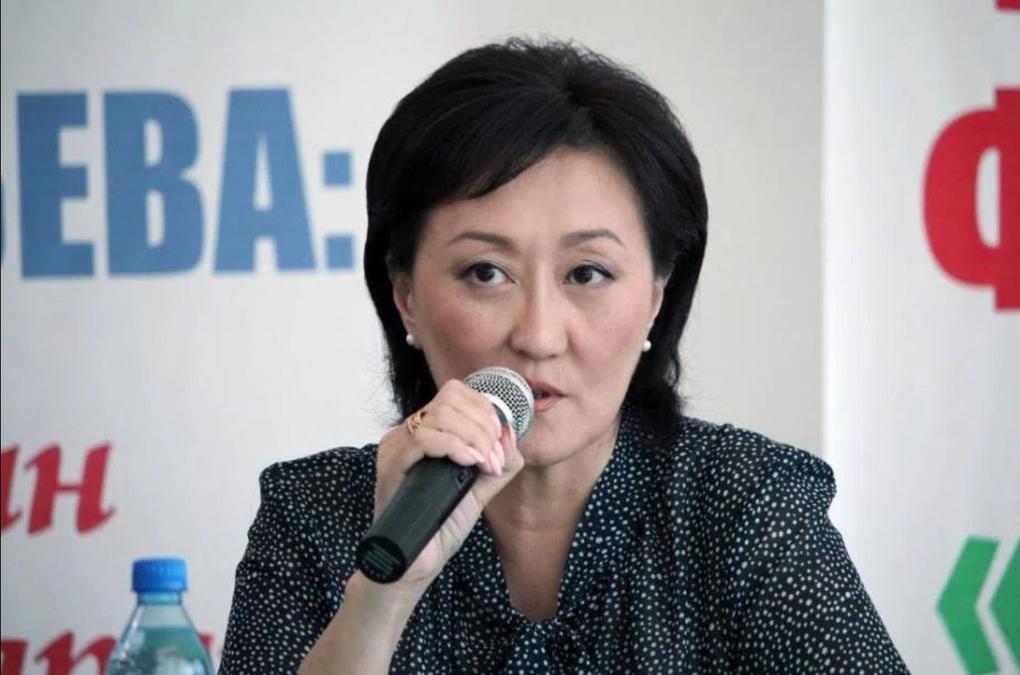 Sardana Avksentieva. Photo:wikimedia
The Fall of Siberia's Popular Indigenous Mayor
Locals have termed her the 'Iron Lady' and 'people's mayor' for going against the political grain, standing up to Moscow, and smashing through glass ceilings. But the demise of a rogue mayor in Yakutsk, a major port city in Eastern Siberia, tells a broader story. It is about the struggle of Russian opposition figures with populism and how the Kremlin manages to 'digest and absorb' any critics with a broad support base in the further-flung regions. This week our correspondents Ilya Azar and Arden Arkman bring you a dispatch from Sakha, one of the country's largest and wealthiest regions, where an opposition mayor tried and failed to challenge the Kremlin-run system.
BEGAN AS A TRAILBLAZER. Sardana Avksentieva was the only mayoral candidate in Russia's entirety to win over the Moscow-backed opponent in the 2018 elections. For three years, she was also the only indigenous high-profile official in the country where indigenous nations' rights are systematically violated, and their identities are purposefully erased.
She was also a woman in power, a rare sight for the country ruled by hypermacho Putinism.
She cut the officials' salaries, flew economy class, and made public transit free of charge — ostensibly a shining outlier in Russia's political homogeneity.
ENDED WITH ABRUPT RETIREMENT. In January, Avksentieva announced a surprise retirement and wouldn't be standing for reelection this Spring. Many of her supporters believe the Kremlin engineered her resignation and compared it to the sacking of another Siberian' people's governor' that provoked the Khabarovsk uprising in 2020. Officially, the reason for Avksentieva's departure was «stress and constant anxiety.» She reportedly suffered pressure from the Sakha Republic head (Yakutsk is the capital city for the region). She also opposed Putin's latest constitutional power grab. Navalny said he would also back her, describing Avksentieva as a mayor «feared by the Kremlin.» Avksentieva is now promoting a candidate backed by the ruling United Russia party as her successor.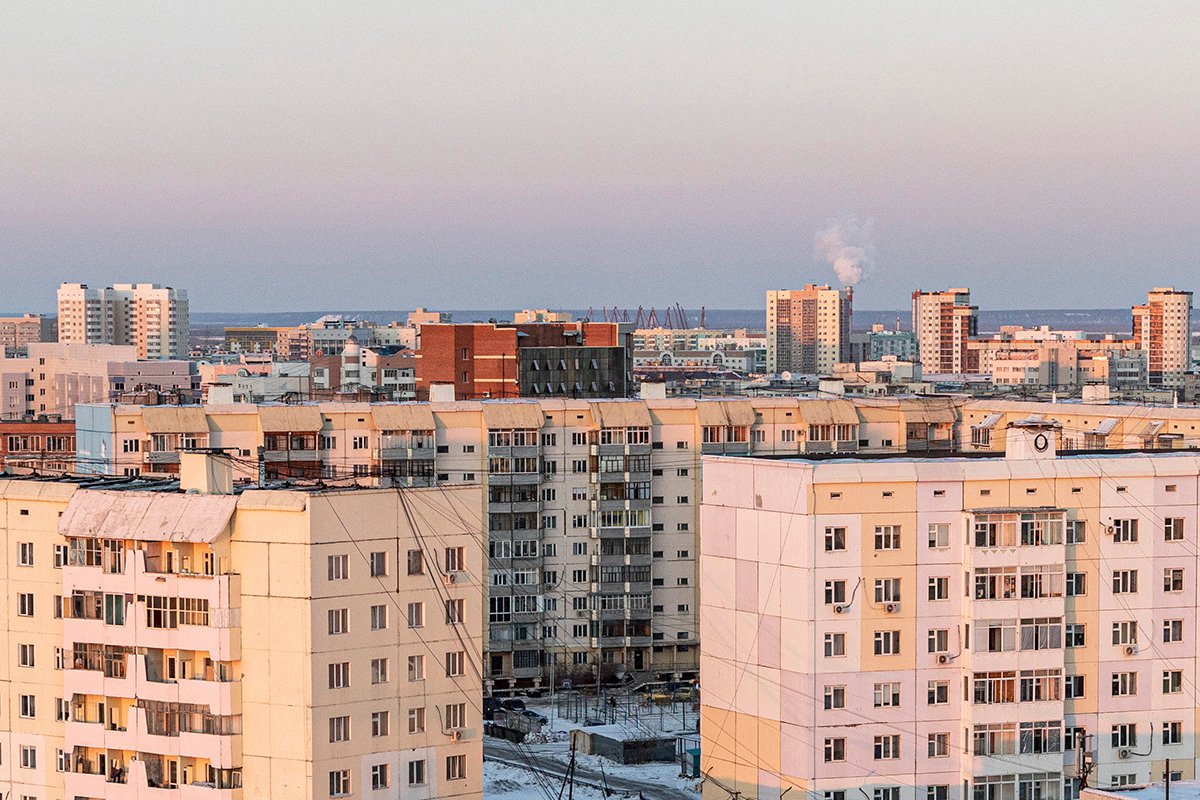 Yakutsk. Photo: Arden Arkman / "Novaya gazeta"
CITY SITTING IN DECAY. Azar and Arkman went on a mission of discovery to Yakutsk to establish whether there might be more to the story of Avksentieva's demise than just the Kremlin vs. rogue mayor narrative. They found a city still very much in disrepair despite her recent work. In residential areas — specifically the impoverished 17th Quarter, some houses are so dilapidated that whole bathrooms have fallen through to the floors below. The site is characterized by traditional two-story wooden apartment blocks and their crumbling walls, overflowing dumpsters, and people emptying toilet waste from buckets in their yards. This is a common sight for the Russian North, where aggressive industrial development often leaves local communities behind. The surrounding thick layer of ice means that residents often have accidents and sometimes even break bones.
(NOT A) MIRACLE MAYOR. When Avksentieva was elected, she was a popular and accessible figure and marked a «radical change in the culture of relations between the authorities and society,» writes Ilya Azar. In an eye-opening change from Russian state bodies' traditional policies of ignoring regular folks, she adopted a different approach. Avksentieva herself answered people through social networks and promptly responded to complaints. «Sardana is the only mayor who has done anything for the city,» one local told us. «I'm a taxi driver, and she redesigned so many roads in two years!» But Avksentieva would also blame the locals for the city's decaying infrastructure, suggesting upkeep was their responsibility.
BURDEN OF POPULISM. As a woman in Russian politics, she has also borne the brunt of gender-based criticism, and the region is just as — if not more — patriarchal than the rest of the country. However, she decided to leave her deputy from ruling United Russia as her successor, which ultimately tarnished the townspeople's attitude towards her. «I can't say that everyone turned away from her, but she seriously lowered her rating,» one said. However, there are also suggestions of a sort of double-bluff situation. She was painted as a «miracle mayor» but remained close to local Moscow-loyal elites. She has been accused of populism, too.
«Russia needs a hero or a heroine, and that's what they made of her,» said a local journalist, Svetlana (a pseudonym). «This is absolute populism!»
BACKSTORY. Sakha has been something of a regional political outlier in Russia. More than 4,000 km from Moscow, the region has frequently posed an issue for the Kremlin. A source of enormous wealth from its supply of natural resources, Sakha is forced to send its revenues to Moscow in return for much smaller budget transfers later. This is a common source of frustration for other Russian regions. The strong anti-Moscow sentiment is bolstered by the large indigenous population of the region. In Yakutsk, the primary indigenous ethnic group accounts for about 50 percent of the electorate in a city of around 320,000 people. This means the region has consistently yielded suboptimal political results for the ruling party.Here what's in store for you this week:
An intensifying crackdown on independent Russian journalism took another turn for the worse last week;
Pending invasion or just an intimidation game? We explain the ongoing military flex by the Kremlin on Eastern Ukraine's doorstep;
Plus, the rise and fall of Siberia's 'Iron Lady'. We take a look at the surprise retirement of the Yakutsk mayor, who has enjoyed a great deal of local popularity, but much less in the Kremlin.
Other Top-Stories Russia Has Been Reading 
#### **RUSSIA SENDS OUTSPOKEN DISSIDENT BACK TO TORTURERS IN CENTRAL ASIA** There's a growing uproar among human rights defenders and foreign migrants in Moscow over Russia deporting a prominent Tajik activist Izzat Amon back to the torturers in authoritarian Tajikistan. Amon was a loud critic of Russian officials abusing labor migrants. Deporting labor migrants critical of the government is [common](https://novayagazeta.ru/articles/2021/01/13/88678-russia-explained) in Russia and reminds us of our former reporter Ali Feruz's [fight for his life](https://en.hromadske.ua/posts/ali-feruz-uzbekistan). Our correspondents [Irina Khalip](https://novayagazeta.ru/authors/85) and Fariza Dudarova [spoke](https://novayagazeta.ru/articles/2021/04/05/pamir-nasilia-my-razrushim) with Central Asian labour migrants to establish exactly why his case roused so much local sentiment. _"The entire Tajik diaspora knows him as a migrant human rights defender,"_ our reporters learned. "In 2020, during quarantine, he organized a charity event: he collected money from wealthy migrants and distributed food products to the needy migrants throughout Russia. Not a single Tajik in Russia will say that Amon was a bad person." There are several examples of activists and critics of Tajik authorities being disappeared in Russia, or of Russian law enforcement agencies handing them over to Tajik security officials. In 2015, an opposition activist, and Russian citizen Maksud Ibragimov was detained in Moscow. A few days after his arrest, it materialised that he had been extradited to Tajikistan, where the activist was sentenced to 13 years in prison. #### **ILLEGAL DEPORTATION OF RUSSIAN DISSIDENT FROM FRANCE SHOCKS RUSSIAN CIVIL SOCIETY** Our reporter Elena Milashina has [rejected](https://novayagazeta.ru/articles/2021/04/09/s-trusami-mne-ne-po-puti) the French-German [award](https://novayagazeta.ru/articles/2017/12/15/74925-edinoglasno) she was given for exposing the torture of gay men in Chechnya, following a French decision to deport asylum seeker Magomed Gadayev back to Russia. [He stabbed himself in the stomach on April 9 in an attempt to circumvent deportation](https://novayagazeta.ru/articles/2021/04/13/chechenskie-bezhentsy-i-frantsuzskie-vybory). However, he was still sent back Sunday night. Gadayev has acted as a witness in a criminal case against [Chechen police](https://novayagazeta.ru/articles/2021/04/07/russia-explained) and his return places him in immediate mortal danger.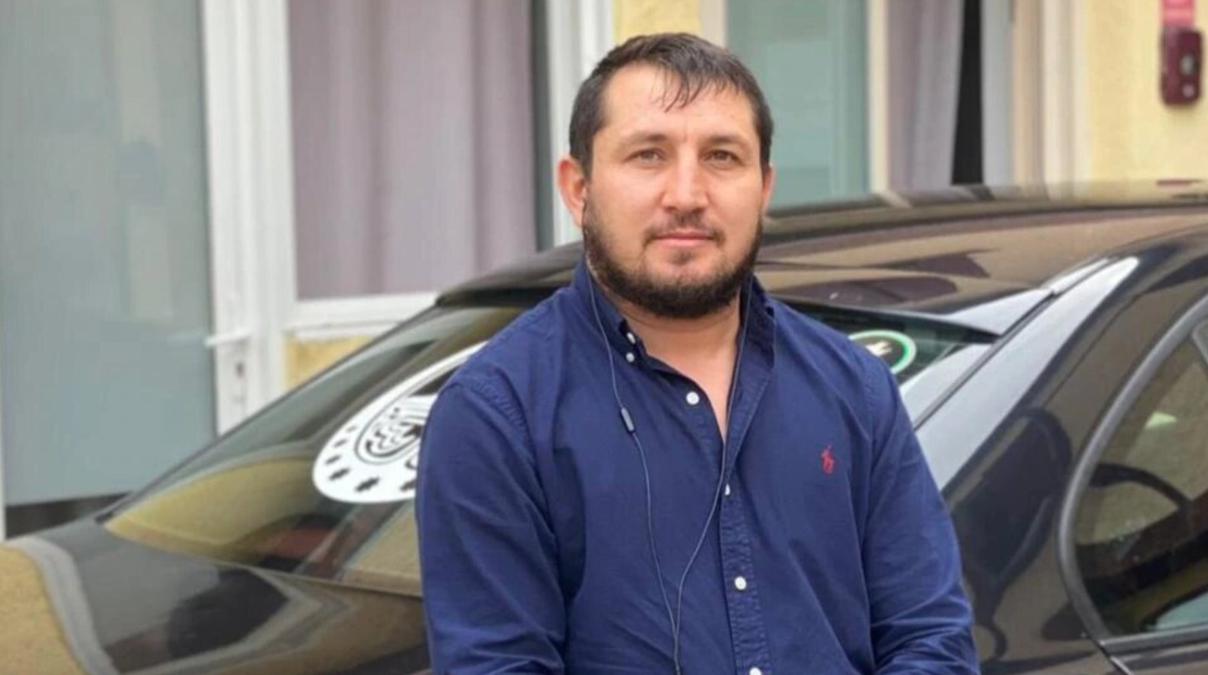 Magomed Gadayev