We keep tracking Kremlin's further military expansion in war-torn Libya; Moscow keeps pushing for politically-motivated lockdown rollback to clear the way for a constitutional vote but regions aren't coping; plus, we have another story about the Russian government using disinformation to attack rights of the indigenous Nordic nation of Sami.
Want to get the full story? Click the links below for full-length articles in Russian.
---
Russia's Expansion in Libya, Explained
We've been reporting on the Russian military presence in Libya for years. It is growing exceptionally fast this year. It is well documented, including the deployment of 2000 military personnel from the shadowy mercenary Wagner group, secretly fighting for the Kremlin abroad. This week we report on the recent killing of Russian man Vladimir Skopinov in Libya. It serves as further proof of the Kremlin's expanding presence in Africa.
FROM DONBAS TO LIBYA. We've traced Skopinov's military career back to the war in Donbas (where Russia also denies its presence). After he enlisted in Wagner, fighting Syria, then in Libya. Novaya found numerous pieces of evidence of Skopinov's presence in Africa, including from his own mother. "Syria is now paying little, I need to earn money," Tatyana Skopinova recalled her son's words. Among further evidence were medals awarded to him, including the so-called "trench cross" of the Wagner group with an engraved personal number, an order for victory over ISIS, and a medal with Arabic script.
DIGITAL FOOTPRINTS. News of Skopinov's death spread through social networks in January, allegedly after his Donbas and Syrian comrades made the announcement. Russian officials deny the presence of their soldiers abroad. Since Wagner fighters have a history of leaving their digital footprints in Ukraine and Syria, Moscow has doubled down on digital security, stripping the group of their smartphones and forcing them to clean up their social media. Now, it's become more challenging to obtain digital trails from Africa.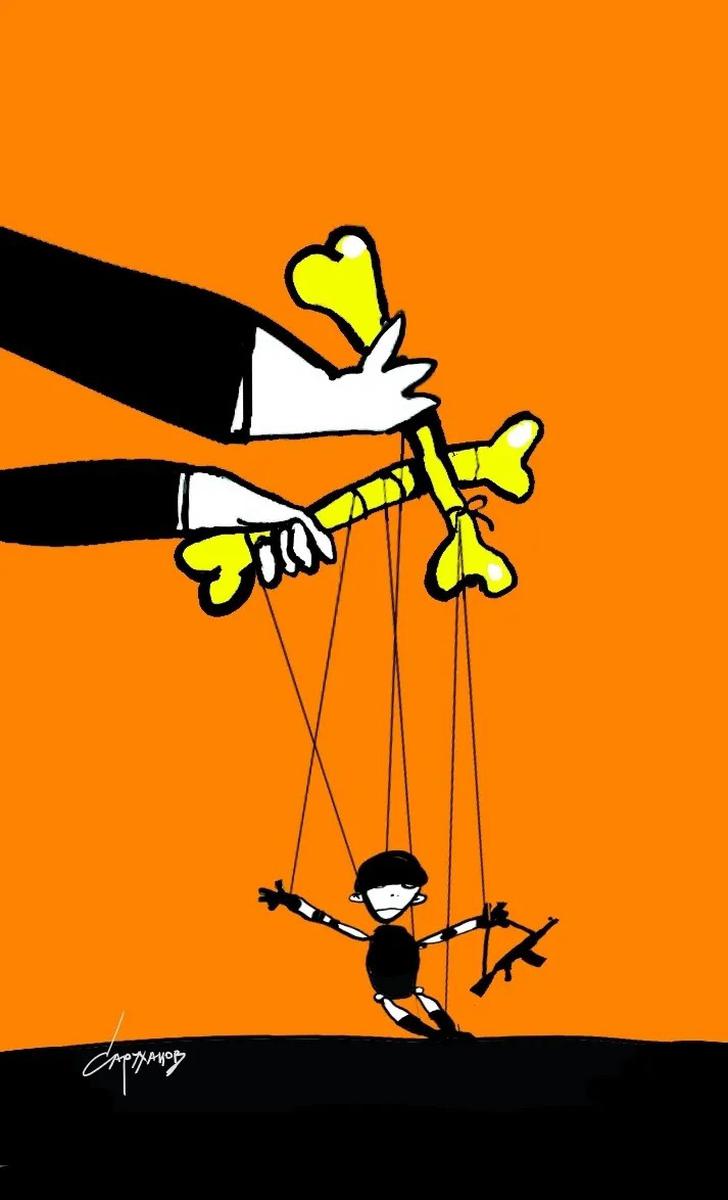 Illustration by Petr Sarukhanov
RUSSIA'S GOALS IN LIBYA. Lucrative oil, gas, infrastructure, and arms contracts. It is a geopolitical flexing for Moscow, too. It positions itself as a mediator between the internationally recognized Government of National Accord (GNA) and the rebel forces of General Khalifa Haftar. Although the Kremlin has been pouring vast resources into Haftar's offensive, its approach in Libya lacks loyalty. Attitude to each party is determined not only by their business deals with Russia but also by Haftar's hints of plans to build a full-fledged Russian military base on the coast — right on the southern flank of NATO.
KREMLIN'S RISKY GAMBIT.Libya is a proxy war between Russian and Turkish forces, backing the GNA. But if fighting continues, Russian mercenaries run the risk of directly colliding with the Turks. The Kremlin doesn't think it is politically or economically helpful. Quite likely, that was the reason behind recent de-escalation when Russia pulled Wagner mercenaries out of the frontline.
BACKSTORY.The Wagner Group is a Russian private military firm operating in countries including Ukraine, Syria, Venezuela, and several African states. It's linked to the Russian billionaire businessman and Kremlin "fixer" Yevgeny Prigozhin, who is leading Putin's expansion in Africa.
Read the full investigation into Vladimir Skopinov's death here and about Russia's interests in Libya here.
---
Russia is still among global leaders in Covid-19 cases. But that hasn't put a damper on the Kremlin's plans to swiftly relax restrictions and hold a military parade together with a constitutional vote to keep Putin in power. Officials justify the move claiming that just 10 out of 85 regions keep having a bad outbreak. Crowd sourced data investigations by the country's academics show otherwise.
STILL A BLEAK PICTURE.It's the other way around: data shows a fall in cases only in 7 regions out of 85. Moreover, Covid-19 in Russia remains in 'stealth mode.' A hospital worker at the far east Primorsky Krai region told us that they are experiencing a massive outbreak of respiratory infections, but many patients aren't being tested. Furthermore, many regions are believed to be manipulating data.
PANDEMIC ESCALATES IN REGIONS.Since the northwestern region of Murmansk started lifting quarantine on June 11, it saw case numbers spike by the hundreds. In Yekaterinburg, fourth-largest city, officials report 'a plateau,' but residents say they're denied testing. Meanwhile, Kamchatka, located in Russia's far east, is struggling with hospital beds: 156 were blocked for Covid-19, while the number hospitalized with the virus is 4 times that.
"There will definitely be a [growth in coronavirus cases after the constitutional vote]," Oryol region (close to the Ukrainian border - ed.) chief freelance infectious disease specialist Victoria Adonyeva told a local news outlet. "We don't have anywhere to put people. I have 20 beds left, and I'll be closing the hospital today. Whoever wants to vote can vote, but there are no more beds in the city."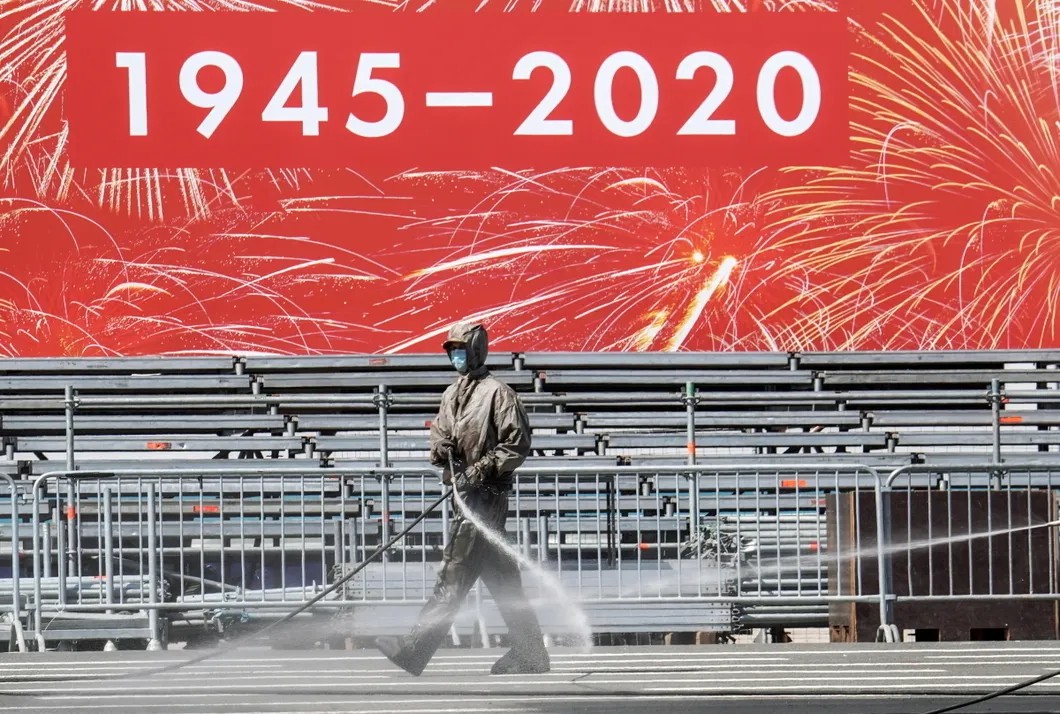 Photo: RIA Novosti
THE STATE KEEPS COOKING THE STATS. We've highlighted underreported Covid-19 deaths before. Nothing changes. Take Dagestan in Southern Russia, one of the pandemic's epicenters. It saw a 60% decline in death rate in April (with 583 deaths registered). Even though in mid-May, the republic's health minister announced that more than 600 residents died from community-acquired pneumonia.
COVID-19 VICTIMS 'RESURRECTED' BY STATS. On April 30, Ingushetia reported 20 Covid-19 deaths. But the state statistics agency Rosstat shows only 11 virus deaths for the North Caucasus-based republic that month. The Orel region reported five deaths in April, but not one of those was reflected in the state statistics. Altogether, it appears Rosstat managed to resurrect 80 people across 25 regions.
DEATH RATE TO SURGE. We managed to get the mortality data for May from 29 regions, six of which show significant increases compared to April. In Moscow, statistics show the deaths have spiked by 57% in Ingushetia by 47% and St. Petersburg by 23%. According to our calculations, in certain places, officials may be undercounting Covid-19 deaths by as much as 20 times.
EXPOSING HYPOCRISY.The public is kept in the dark about the extent of the pandemic. Want to know how bad the situation is? Watch Putin, advises our columnist Yulia Latynina. He gave the military parade the go-ahead but backed down as a host to the Shanghai Cooperation Organisation summit, scrapped plans for personal meetings at OPEC (although the oil crisis is a major problem for the Kremlin) and works remotely. Russia may not have reliable statistics, but it certainly has one reliable indicator of the situation, Latynina thinks.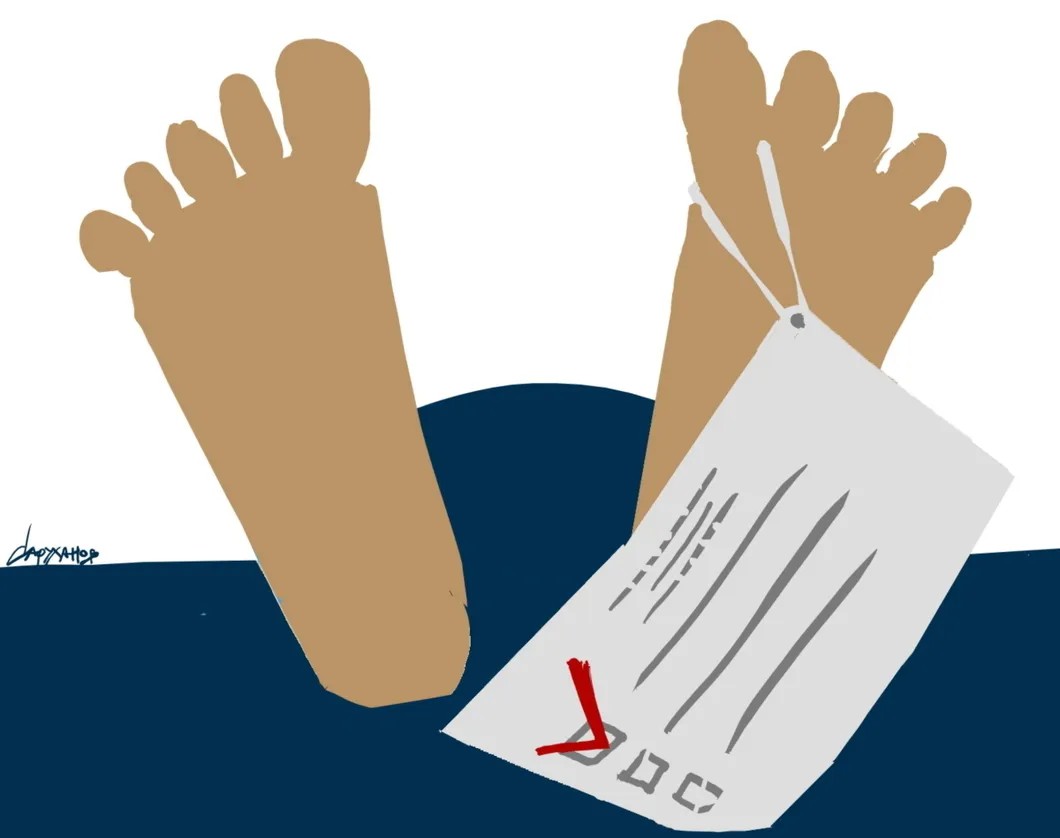 Illustration by Petr Sarukhanov
Read about how the regions are coping with the easing of quarantine here and here, read the investigation into regional Covid-19 deaths here and Yulia Latynina's op-ed about how to judge the severity of the epidemic in Russia here.
---
Attacks on Russia's Indigenous Sámi People, Explained
In another sign of rising tensions between the Russian government and indigenous people, the state deploys disinformation tactics to frame the native language of the Nordic nation of Sámi as a separatist threat. Our Nordic correspondent Tatyana Britskaya investigates.
WHO'S THE TARGET?Members of the Sámi indigenous group live across four countries: Norway, Sweden, Finland, and Russia, but they do not recognize borders. Their language is barely taught in Russia, and several dialects are recognized as extinct by UNESCO. Russian authorities have been driving indigenous people off their lands for a long time now because they are rich in oil, gas, coal, nickel, iron, platinum and diamonds.
THE ATTACK, EXPLAINED.Last month local authorities utilized social media and government-controlled media to spread the false narrative. It claims that Sámi language learning programs aim to change Russian citizens' identity and stir up separatism for western sponsorship money. "Foreign agent" laws introduced several years ago penalize local organizations and individuals accepting foreign funding, which has crippled some NGOs' work.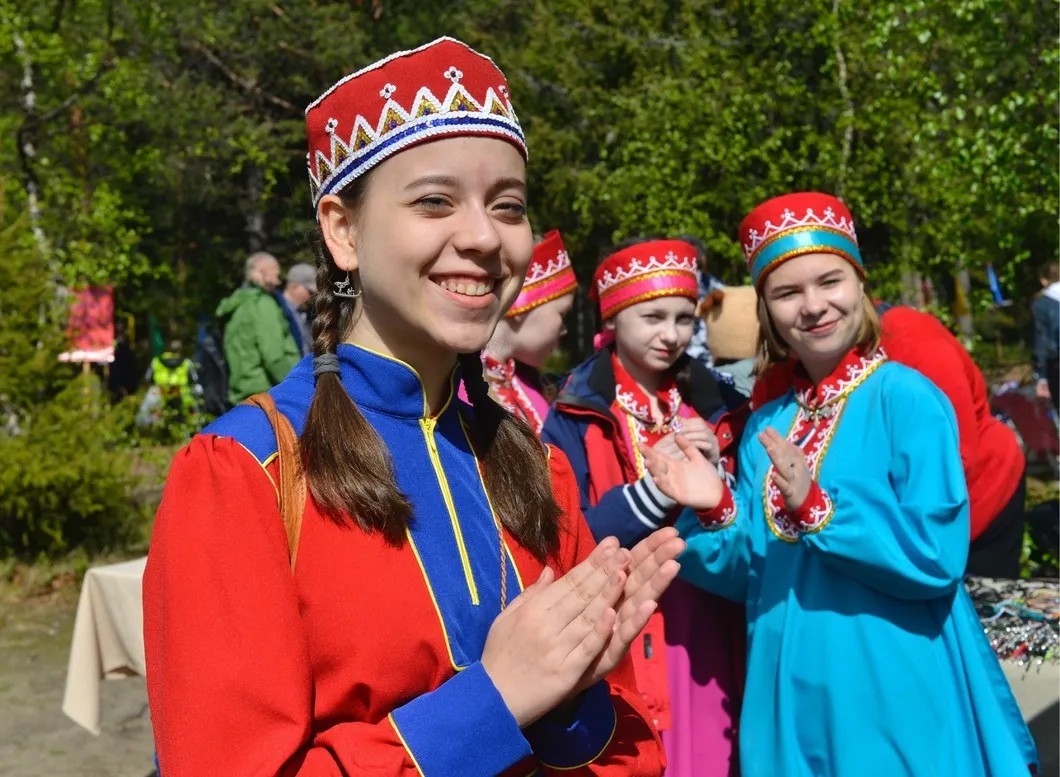 Photo: Lev Fedoseev / TASS
WHO'S BEHIND THE ATTACK?The disinformation campaign appeared simultaneously on media outlets and social media groups controlled by local businessman Andronik Musakyan. He has a strong corruption record and is quite likely is executing someone else's paid target campaign. Interestingly, identical separatist accusations surfaced in local media controlled by Yevgeny Prigozhin, a Russian tycoon with close ties to Putin.
WHAT'S THE REAL MOTIVATION?Separatism claims hold little weight here. But international law does require authorities to coordinate industrial land development with indigenous people and consult with them on environmental risks. And some authorities may have an issue with that.
MORE REPRESSIONS.In November, the Center for Assistance to Indigenous Minorities of the North, the largest organization dealing with the Russian Arctic people, was liquidated by the Ministry of Justice. Two years earlier, Pavel Sulyandzig, an advocate for the rights of indigenous peoples of the Far East, was forced to seek asylum in the United States.
BACKSTORY.There has been a recent spike in tensions between federal authorities and indigenous communities. In a case that sent waves across Russia, a Sámi activist sued the government for extortion last year. The country keeps following the months-long standoff between authorities and indigenous spiritual leader Aleksandr Gabyshev on a walk to oust Putin from power. Discontent has been brewingfor some time now among indigenous people, who want to have more governing control over their lands.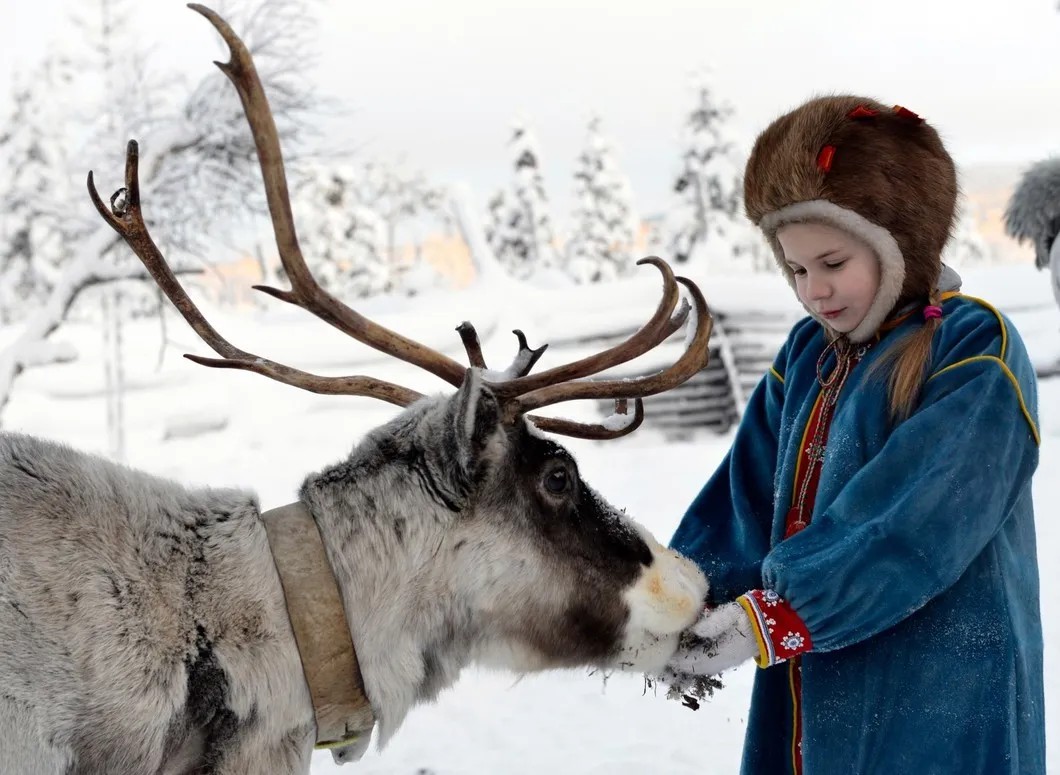 Photo: Lev Fedoseev / TASS
Read the full story on Russian authorities attacking rights of the Sami people here.
---
Thanks for reading!To keep up with Novaya Gazeta's reporting throughout the week, you can follow us on Facebook, Twitter, Instagram, and Telegram. Our video content is available on Youtube and don't forget to visit our website for the latest stories in Russian.
FOLLOW US
The new English language newsletter from Novaya Gazeta brings you a weekly overview of our finest journalism covering and explaining key news events across Russia. This includes a rundown of Novaya Gazeta's high-stakes investigative reporting, as well as analysis aimed at answering your questions about the latest developments. In short, we bring you everything you need to know about Russia, courtesy of a legacy newspaper in the country. Subscribe here.