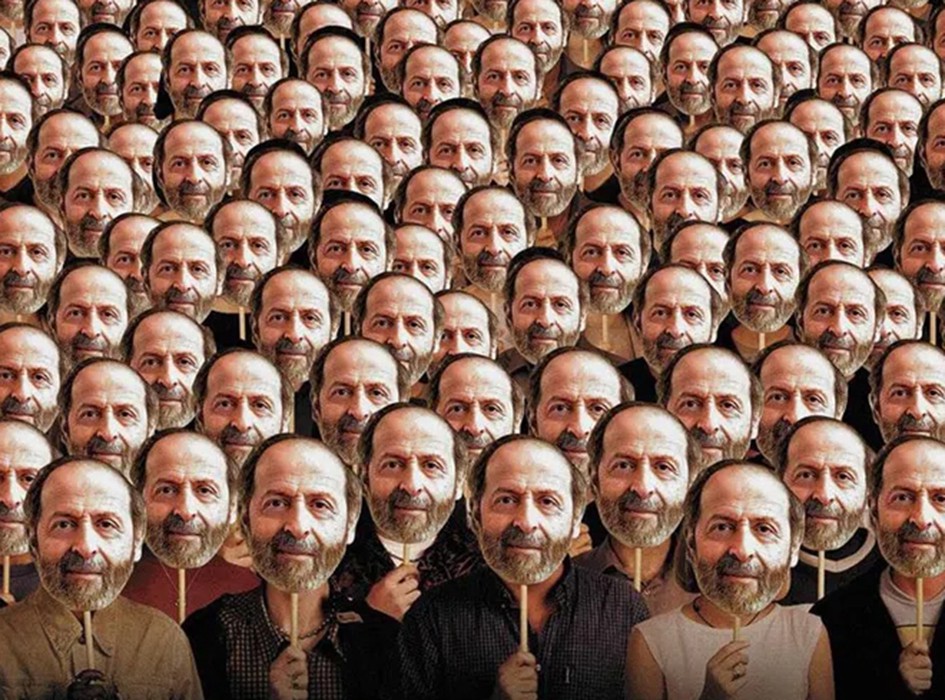 Here is what's in store for you this week:
Ridiculed at the inception, now Kremlin's RuNet emerges as a success story of authoritarian tech and is expected to make a big impact on stifling dissent during this week's parliamentary elections;
Speaking of elections, we will also introduce you to Boris Vishnevsky, Boris Vishnevsky, and Boris Vishnevsky. Confused? Kremlin's election fraud tricks are confusing — yet effective;
Plus, Russia's energy czar Igor Sechin is emerging as the most powerful Russian after Putin following the Nord Stream 2 victory.
Want to get the full story? Click the links below for full-length articles in Russian.
The Success of RuNet, Explained
When the Kremlin rolled out the idea of Russian 'sovereign internet' four years ago it provoked nothing but laughs — both at home and abroad. Nobody is laughing now. The system emerges as one of the most successful infrastructures of authoritarian tech in the world. This week's parliamentary election will become another critical test for it. Our political editor Kirill Martynov explains the impending Great Election Shutdown.
THE CRACKDOWN ON DIGITAL DISSENT STARTS WITH AN OPPOSITION-LED 'SMART VOTING' SYSTEM. Elections to the State Duma begin on September 17. At the beginning of the month, Russian communications watchdog Roskomnadzor (RKN) managed to block Russia's Smart Voting website. The brainchild of Alexei Navalny and the Anti-Corruption Foundation (FBK), Smart Voting facilitates efficient tactical voting in order to provide voters with the highest possible chance of defeating any Putin-aligned candidates.
FOREIGN TECH IS PRESSURED INTO SUBMISSION TOO. The Kremlin has also been ramping up pressure on global tech giants Google, Twitter, and Facebook. Earlier this month the Moscow Prosecutor's Office had sent a letter to Apple and Google heads, demanding that they block Smart Voting. Roskomnadzor has also demanded that Apple, Google, as well as Cloudflare, and Cisco help to enforce Russia's attempts at blocking the Smart Voting website. The site is hosted on the domain name appspot.com, which also hosts Google services.
MUCH STRONGER AUTHORITARIAN TECH THAN THREE YEARS AGO. "As was the case with Telegram during its war with Roskomnadzor in 2018, Navalny's team is attempting to use the whole structure of the modern internet in order to protect its projects," writes Novaya's political editor Kirill Martynov. "Officials who received a command to 'remove it from the RuNet' are also ready to act, and at present, they have many more opportunities to do so than they did three years ago."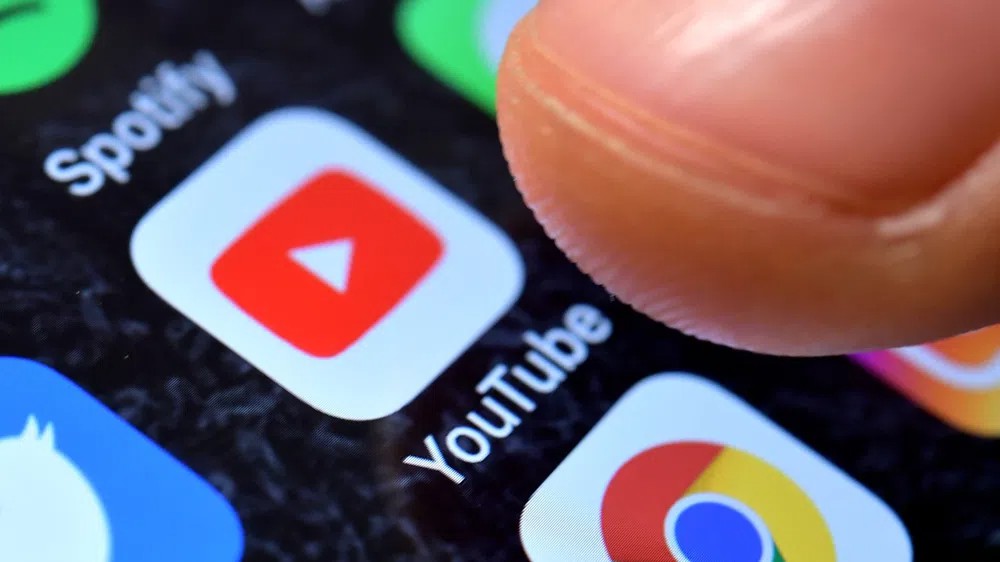 IF THINGS GO REAL BAD, THE KREMLIN WILL DO AN INTERNET SHUTDOWN LUKASHENKA-STYLE. Russian authorities may well attempt to temporarily, directly, shutting down Smart Voting using methods akin to those used by the Belarusian dictatorship during last year's pro-democracy protests. Using Deep Packet Inspection (DPI), or "packet sniffing". The method monitors and analyses online traffic and blocks it by filtering domain names or keywords.
VPN IS NOT SAFE ANYMORE, EITHER. DPI restrictions can be circumvented fairly easily with the aid of VPNs. However, they too have been targeted. Russian users of the popular NordVPN service have recently been mentioning platform failures. NordVPN was recently officially blocked in Russia for refusing to block "prohibited information", but at first this did not affect its actual availability for users. Experts attribute the problem to Roskomnadzor blocking the WireGuard protocol, through which Nord VPN works by default. This means users must configure it manually.
RUSSIA'S SIZE MAY WORK IN FAVOR OF AUTHORITARIAN TECH. One of the many different reasons that Belarus' internet could sporadically cope with state-sponsored cyber-interference was that protesters could attempt to connect to servers outside of Belarusian borders. This was only a partial solution, of course, but it certainly helped some. Those residing in inland Russia have few places to turn.
BACKSTORY. As the authoritarian grip of Putin strengthened during the 2010s, the Kremlin got obsessed with the idea of a Russian version of China's "great firewall." Back then the idea of authoritarian RuNet met skepticism among tech professionals. The Kremlin introduced the first RuNet laws and regular tests of 'sovereign internet' in 2019. At first, the firewall didn't seem particularly effective on account of widespread VPN usage. But, coupled with 'jail for like' laws, consolidated control over any type of software used in the country, and strict requirements for foreign internet companies to store user data of Russians on Russia-based servers, the Kremlin's RuNet became a success. So successful, in fact, that the Russian government is exporting authoritarian tech to other autocratic countries, such as Nicaragua. The RuNet infrastructure has also become a source of handsome profits for government agencies and state-friendly businesses.
Read all about it, here.
Meet the Second Most Powerful Person in the Kremlin
The completion of the Nord Stream 2 gas pipeline is hailed by the Kremlin as Putin's big political victory over the West. But it will also make the country's sanctioned oil czar even richer and more powerful. Once Igor Sechin was known as the guy overseeing the Russian oil industry. But in the last couple of years, he started expanding into gas extraction as well, undermining Gazprom's ultimate monopoly. This week our economics columnist Maxim Averbukh explains how the NordStream 2 might become a profitable boost to Sechin's rising control over Russian energy exports.
NORD STREAM 2 DRAMA NEARS END. Just last week, Gazprom announced that it had laid the last pipe of the Nord Stream 2 natural gas pipeline, which runs under the Baltic Sea to supply Germany with gas — thereby cutting out Ukraine through which an existing pipeline runs. Gazprom CEO Alexei Miller recently said that the first gas flows could begin before the end of 2021, given that on the Russian side they feel fully prepared. Germany's four-month period to certify Nord Stream 2 commenced on September 8.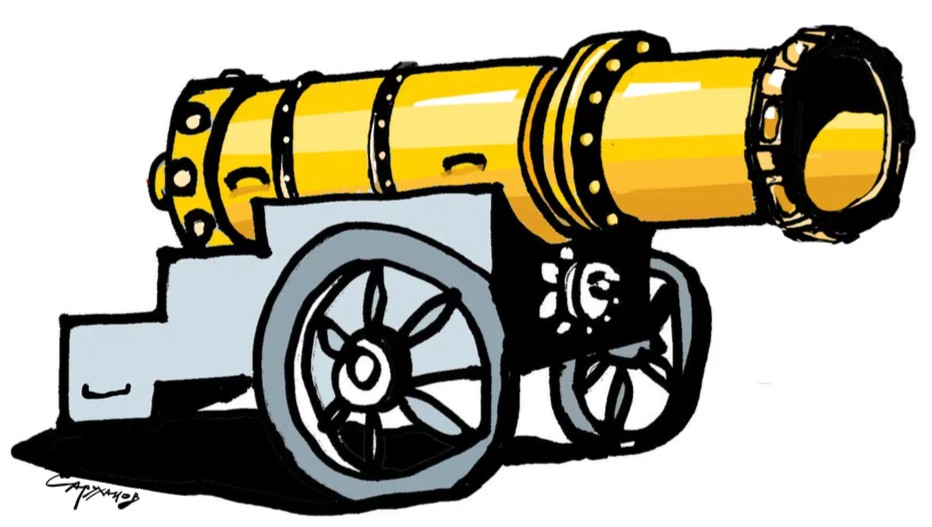 Illustration by Petr Sarukhanov
THE NORD STREAM 2 COMPROMISE USED TO HAVE A CAP ON KREMIN REVENUES. Amid growing pushback against Nord Stream 2, back in 2019, the European Parliament came up with a somewhat compromise solution. It expanded the EU's gas directive to cover foreign-operated underwater gas pipelines and require different companies to manage the gas production and transportation. Since Russia has just one gas monopoly, it would allow the completion of the controversial pipeline but cut the Kremlin's revenues from it by almost half.
SECHIN'S SMART TRICK TO BYPASS THE CAP. This month Sechin asked Putin for a waiver to export 10 billion cubic meters of Russian gas to Europe per year. He suggests that splitting Russian gas exports between Gazprom and Rosneft would help the government to bypass EU restrictions. Sechin's smart procedural trick can allow Russia to formally comply with European regulations and keep an expected annual revenue of $500 million exclusively in the Kremlin's hands. This smart move not only raises Sechin's reputation stakes inside Putin's circle. It will make the US-sanctioned Russian a lot of money.
"In fact, in the summer of 2021, a European bridle was thrown over both Russian Nord Streams. It has seriously reduced the revenues of Gazprom and limited the use of the newly built gas pipelines. Rosneft's proposal is intended to cut this Gordian knot. Gazprom can retain its monopoly protected by Russian laws while becoming a formal Rosneft's agent for the sale of gas," Averbukh writes.
BACKSTORY. The Nord Stream 2 pipeline has always been more of a geopolitical project for the Kremlin than a solid business venture. Designed as a punishment for Ukraine's sharp pro-EU turn, it was supposed to strip the Russian neighbor of transit privileges of carrying Russian gas to western European customers. The $11-billion project runs 745 miles from Russia to Germany by running beneath the Baltic Sea and could double Russian gas shipments to Germany. Opponents, as well as several northern and eastern European nations, as well as the US, claim that the new pipeline will make the European Union, and especially Germany, overly dependent on Russian energy supplies.
Read all about it, here.
Bonus Round
RUSSIAN MENTAL ASYLUMS, REVISITED. This week we also did a follow-up story to our previous massive project examining the severe conditions at Russia's psycho-neurological (PNI) boarding houses. Special reporter Lilit Sarkisyan, with the aid of our partners at Perspektivy, examined the work of its founder Margarete von der Borch, who died in March 2019. Shocked at the sheer horror and boredom of children's lives, she devoted herself to making change through Perspektivy and the help it offered to disabled children and establishing an "accompanied accommodation" program. "Bed rest is the children's whole lives … they soon lost both the ability and the general desire to move," she previously recalled. Maria Ostrovskaya, president of Perspektivy, discusses the horrors further. Parents "know what a boarding school is … And they think with horror about the future of their children," Ostrovskaya told Novaya. Some even hope that they outlive their own children. This is where "accompanied accommodation" comes in. There are 155,878 Russians currently in PNI psychiatric homes. Among them are some 21,000 children doomed to spend their lives there. Russian mental asylums are a hangover from the Soviet healthcare system, where mental illnesses were often stigmatized, deprioritized, and punitive psychiatry prevalent based on a patient's political views. Abuse and neglect in such institutions were endemic, and these practices persist today. Read all about it, here.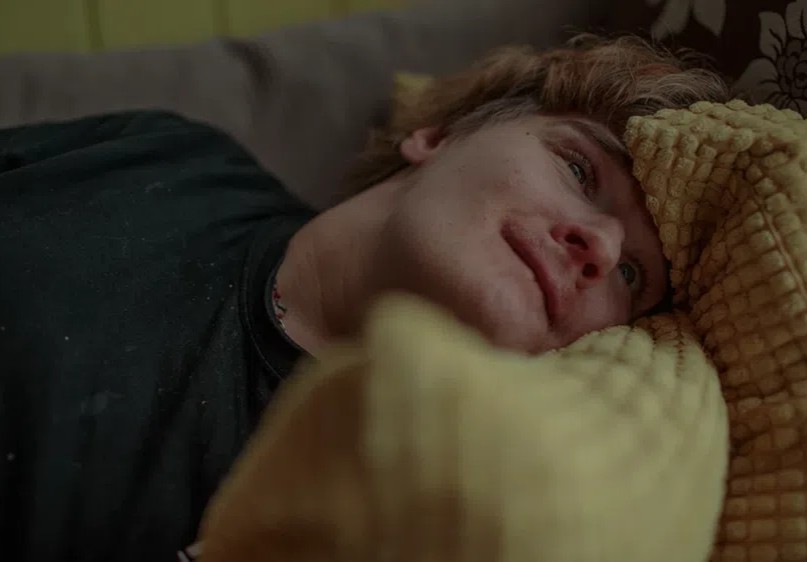 Photo: Svetlana Bulatova / "Novaya Gazeta"
BIZARRE OPPOSITION CLONES BREAK RUSSIAN INTERNET. You might have already spotted how obsessed we are with this story. We covered it in the previous edition and a couple of times before that. But as the election weekend nears in Russia, we still think this is the best showcase of bizarre fraud tricks the Kremlin uses to manipulate elections. The Vishnevsky story has been simmering for months, but last week it became viral. The name of the leader of the opposition Yabloko faction in the St. Petersburg's City Hall ranked first in Russian Twitter and Google trends overnight. All because of the Kremlin's Vishnevsky 'clones.' In this district, two self-nominated candidates were registered, who especially changed their names and surnames in order to assume the same name as deputy Boris Vishnevsky. Previously know as Viktor Bykov, and, Alexei Shmelev, the new Boris Vishnevskys became the subject of jokes and even one investigation from Novaya. However, this story did not end with a simple name change. Shmelev and Bykov have also changed their appearance, growing a beard and restyling their hair so both now look almost exactly the same as Vishnevsky. The Russian internet exploded with memes, ranging from fantasy football teams in which all players were Boris Vishnevskys, and a redesign of the notorious "Being John Malkovich" movie poster to read "Being Boris Vishnevsky", to social media users changing their nicknames to "Boris Vishnevsky". Read all about it, here.