Fears over more repressions as another journalist faces criminal charges; we cover unprecedented protests sweeping Russia's far east as the Kremlin clamps down on local governor; we found further evidence of Russia's secret presence in Libya; plus, find out how Ukraine's fugitive ex-president made Russia his new base for corrupt schemes.
Want to get the full story? Click the links below for full-length articles in Russian.
---
Former Defence Reporter Charged With State Treason
Independent journalism has always faced barriers in Russia. But the detention of Ivan Safronov has alarmed the country's journalism community, sparking fears that this may be the beginning of an even stricter crackdown on the local press. On Monday, Safronov was charged with state treason for allegedly passing on defense and security information to a special services representative of one of the NATO countries. If convicted, Safrovnov could be facing 20 years in prison.
WHO'S SAFRONOV.Formerly a correspondent for the country's leading dailies Kommersant and Vedomosti, Safronov covered the military beat. He tackled sensitive issues, his stories, including the deaths of Russian officers in Syria and a contract to deliver a Russian fighter craft to Egypt. After the latter article, the US threatened Egypt with sanctions, and authorities opened a case against Safronov. Investigators are now claiming that he transferred secret information to the Czech special services.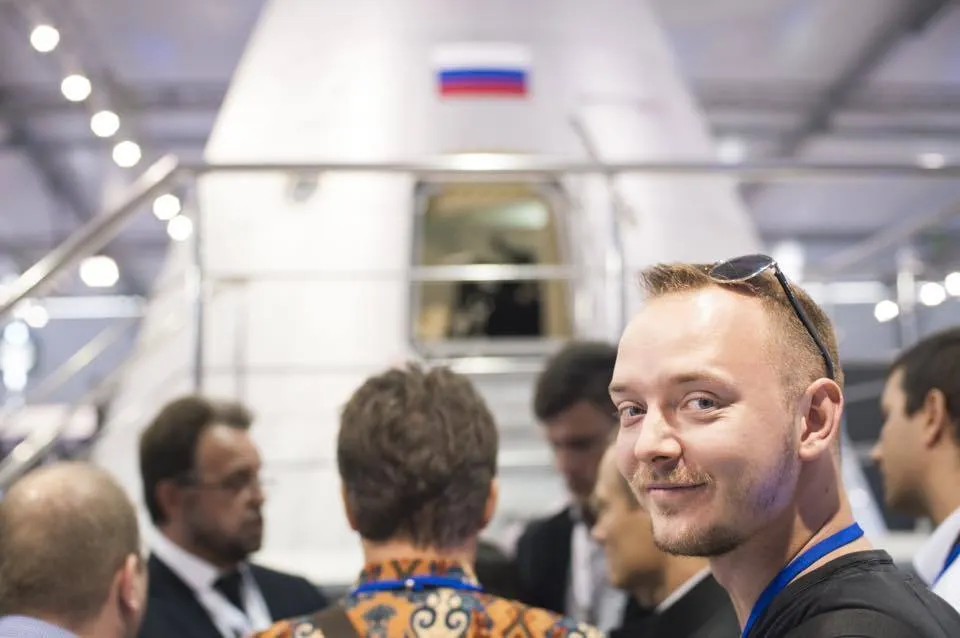 Ivan Safronov. Photo: Facebook
HIDING BEHIND 'CLASSIFIED' LABEL. The Kremlin insists that Safronov's detention is not related to his journalistic activities. But authorities refuse to share any further details. It is a calculated move, thinks our columnist Yulia Latynina. Apparently, Safronov provided secret information via a secret method to a secret person in a secret place - none of which can be discussed. Latynina argues that in this way, society will have nothing to object to.
WHY NOW?Following a 'dirty' vote on prolonging Putin's rule, the authorities feel encouraged to ramp up repression against any opposition forces while further empowering the security-military establishment surrounding Putin. Experts believe this incident is part of the Kremlin's intensifying crackdown on journalists and media organizations.
NOT ISOLATED CASE.The home of Pyotr Verzilov, the publisher of independent outlet Mediazona (founded by punk rock activist group Pussy Riot), has been searched several times in recent months, with the journalist arrested last week. Last month he was also sentenced to 15 days in jail on "hooliganism" charges. This month, journalist Svetlana Prokopyeva was fined some $7000 after being convicted on "bogus terrorism charges."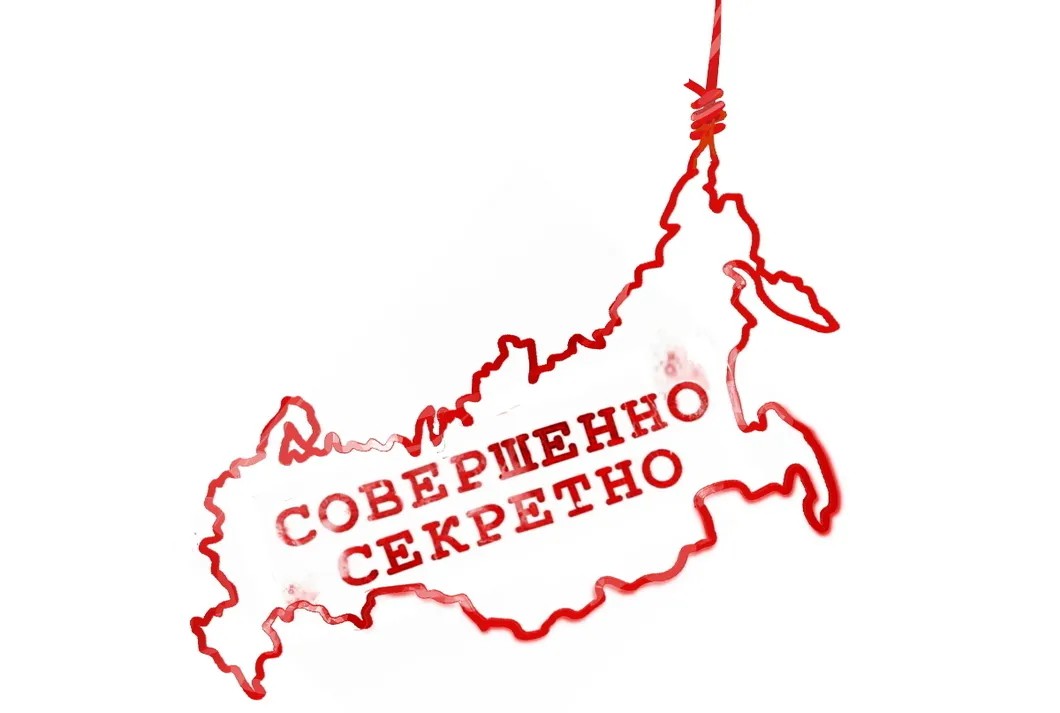 Illustration by Petr Sarukhanov
BACKSTORY.Russian authorities have a track record of using bogus criminal charges to silence opponents. In the past 20 years, about 100 people have been convicted of treason and espionage. Another 278 were sentenced for divulging state secrets. But this is the first time in 23 years that a journalist has been prosecuted for treason. Safronov's case is similar to that of Russian investigative journalist Ivan Golunov, who had bogus drug charges leveled against him last year.
Read Yulia Latynina's op-od on why Safronov's case needs to be declassified here and check out our deep dive into how authorities weaponize articles on high treason and espionage here.
---
Khabarovsk Uprising, Explained
Khabarovsk is the largest city of Russia's far east, and it hasn't seen protests so big in decades. Tens of thousands keep rallying on local streets since last week following the arrest of the provincial governor.
THE TRIGGER.Governor Sergey Furgal is charged with involvement in the murders of several businessmen dating 15 years back. While criminal cases against regional officials have been on the rise, murder charges remain rare. We looked into Furgal's case against the background of the Kremlin's clampdown on local leaders.
THORN IN THE KREMLIN'S SIDE.In 2018, Frugal of the Liberal Democratic Party (a semi-opposition party tolerated by the Kremlin) managed to overcome the Kremlin's tight control over local elections and secured a landslide victory in the gubernatorial election with some 70% of the vote against ruling United Russia's candidate. Since then, he's cut unnecessary expenses for officials, reduced his own salary, and earned himself the nickname of the "people's governor" from Khabarovsk residents.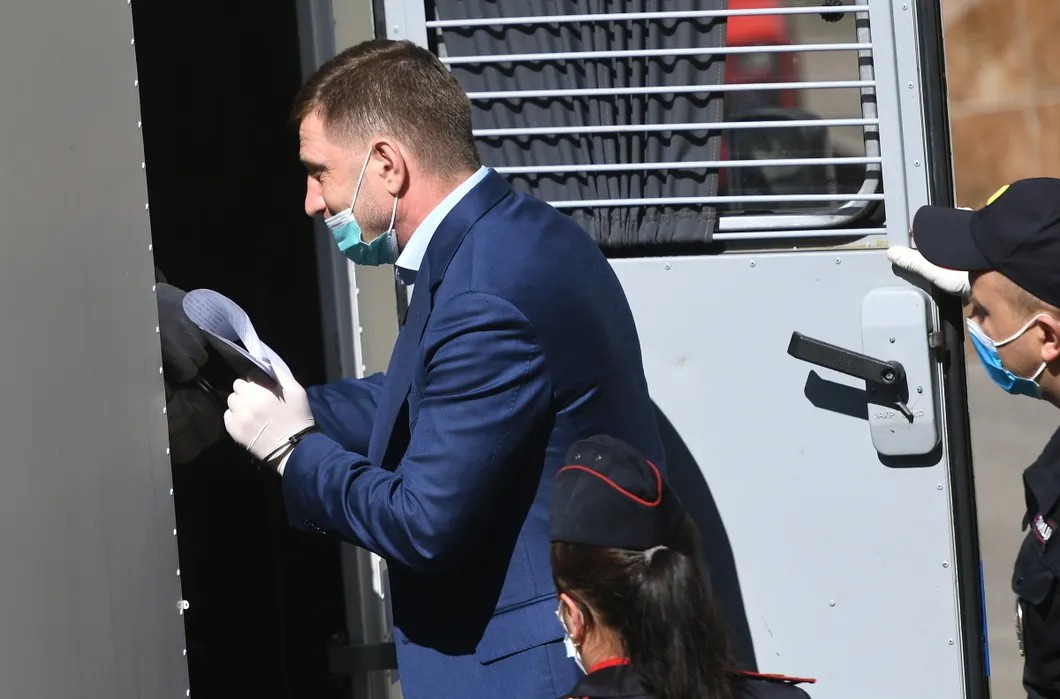 Sergey Furgal. Photo: RIA Novosti
FREE FURGAL.Locals believe Furgal is innocent. A petition in support of the governor gained more than 50,000 signatories. An estimated 30,000 locals took part in the biggest rally of the city's recent history over the weekend, calling on authorities to free Furgal.
PROSECUTION OF REGIONAL OFFICIALS ON THE RISE.We analyzed criminal cases against governors and mayors over the past 20 years. We found that at least 102 mayors and 30 governors from 53 regions have come under investigation during this period. The St. Petersburg Politics Foundation notes that the number of such criminal cases has skyrocketed since 2010, signifying the Kremlin's tightening centralized power.
THIS IS A STANDOUT CASE.Most cases of prosecuted regional leaders revolve around abuse of authority, budget misappropriation, bribery, forgery, and other kinds of misconduct. Murder accusations are rare. Over the past 20 years, such charges have only been brought against only one other mayor. The charges might be politically motivated.
"They tried to dig up dirt on him from the moment he was elected - during this time, several searches were conducted, and friends and business partners were detained. It seems they didn't find anything, so they tried to tie him to events from 16 years ago," said political scientist Aleksandr Kynev.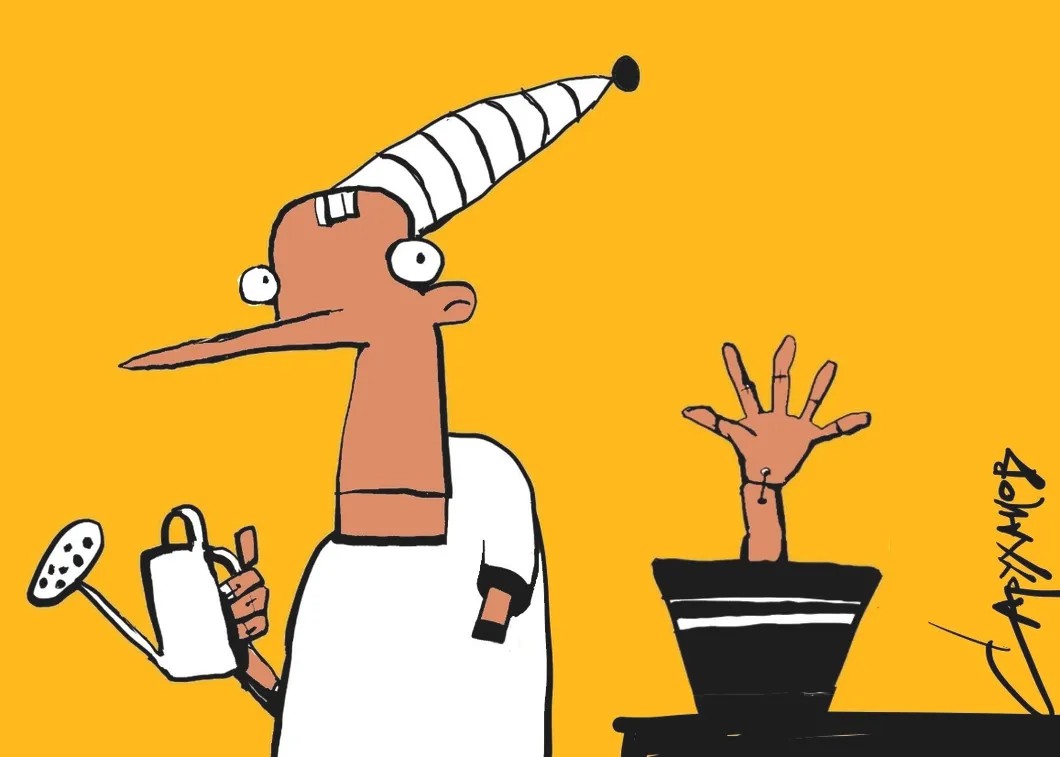 Illustration by Petr Sarukhanov
THE BIGGER PICTURE.Our political editor Kirill Martynov argues that what's happening in Khabarovsk isn't merely due to the region's devotion to Furgal. Instead, it's a manifestation of the region's fatigue with centralized attitudes. Martynov says the federal center treats the far east as a taxable population that has lost its citizen status. Now, the people have had enough, taking to the streets to fight for their right to determine their leadership.
BACKSTORY.The Russian government's push for centralization dates back to 2004, when Putin canceled direct elections for provincial governors, while strong fiscal centralization made local self-governing elites directly economically dependent on the Kremlin. The authorities backpedaled in 2011, resuming direct elections through a party nomination process – which effectively put the candidate selection under the tight control of the ruling party. Dissatisfaction over the lack of self-governance has been growing in Russia, with protests erupting in Buryatia and Kalmykialast year. It's important to the Kremlin to hold over the far east region - it's rich in natural resources, which provides a substantial boost to the country's export-based economy.
Read the full story on Khabarovsk governor's murder charges here and Kirill Martynov's op-ed on the region's protests here.
---
Russia's Expansion in Libya, Continued
A recent shift in the power dynamic of Libya'sproxy warsaw the Kremlin-backed general Khalifa Haftar pull back forces from the frontline. It reportedly included hundreds of Russian mercenaries. Despite the recent blow, Russia has continued pouring resources into Haftar's offensive against the UN and Turkey-backed Government of National Accord. This week we examine Russia's overlooked equipment in the oil-rich country.
MORE RUSSIAN MACHINERY FOUND IN LIBYA.While observers abroad were preoccupied with anti-aircraft machinery, more modest military equipment has also been making its way into Libya, writes our investigative correspondent Denis Korotkov. This observation comes amid recently published photographs of anti-mine armored trucks in Turkish media, which we learned are Russian-made.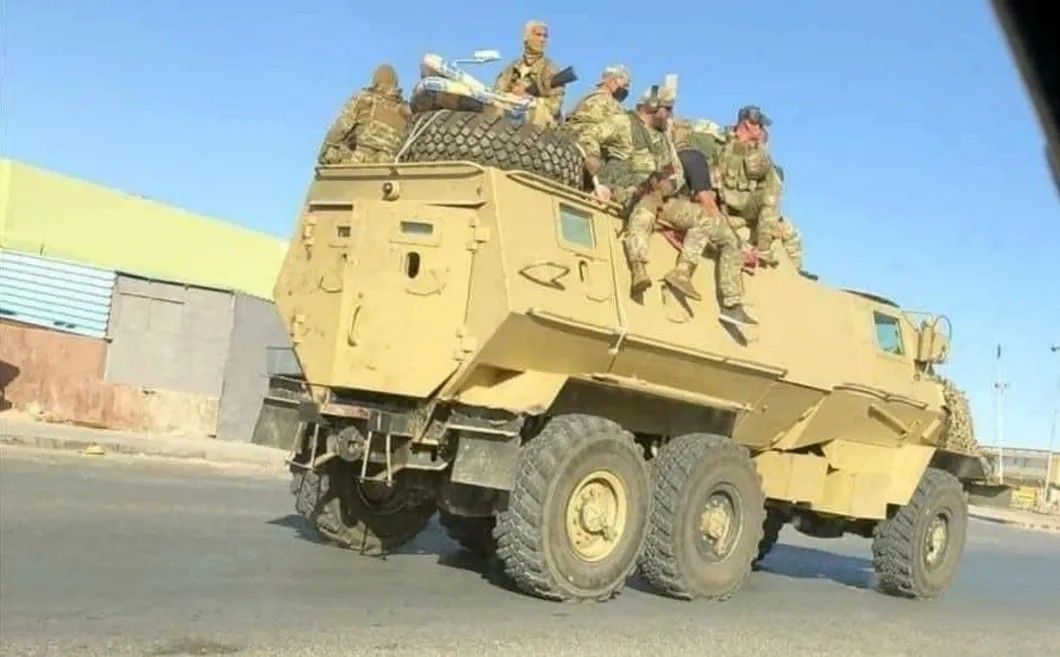 Russian "Ural" in the city of Bani Khalid
MADE IN RUSSIA.The company that manufactures these trucks is Krasnogorsk-based Euro Policy. According to an agreement concluded with Syrian government agencies in December 2016, the company has pledged to conduct military operations in Syria with Assad opponents in exchange for 25% of oil and gas production in the liberated fields. Later we reported that that military campaign was executed by private Russian mercenaries of the Wagner Group. The group and owners of the Euro Policy are closely connected to Russian businessman and Putin ally Yevgeny Prigozhin.
WAGNER LINKS.The company was reportedly founded by Neva JSC, owned by Valery Chekalov. Internationally-renowned hacktivist group, Anonymous International, published documents revealing that Chekalov held senior positions with Prigozhin's culinary business empire "Concord" for years. Furthermore, from January 2017 to November 2019, the General Director of Euro Policy was Oleg Erokhin, repeatedly seen on trips with Wagner Group commanders, including Dmitry Utkin. The latter is reportedly the founder of Wagner.
BACKSTORY.Years of Haftar's victories in Libya have been facilitated by UAE and Saudi money, Russian conventional weapons, and the help of the Wagner Group. The latter is a Russian private military firm operating in countries including Ukraine, Syria, Venezuela, and several African states. It's linked to the Russian billionaire businessman and Kremlin "fixer" Yevgeny Prigozhin, who is leading Putin's expansion in Africa. Russian officials deny the presence of Russian fighters in Libya.
Read our latest findings of Russia's involvement in Libya here.
---
Russian Schemes of Ukraine's Fugitive President, Explained
Before a pro-democracy uprising ousted Viktor Yanukovych in 2014, Ukraine's president had a penchant for filling his wallet with the country's budgetary funds. Despite fleeing the country years ago, many fear Yanukovych's fraudulent schemes still have Ukrainians putting money in the ex-president's pockets. Moreover, his associates continue to seize businesses in Russia, Ukraine, and Europe.
AMERICANS AIDING CORRUPT YANUKOVYCH.In 2013, America's largest investment group Franklin Templeton Investments, became Ukraine's primary lender, buying up a fifth of the country's government bonds for $5 billion. A questionable deal by Yanukovych's government resulted in a hefty interest, and now Ukraine owes the fund more than $7 billion. Our publication's shareholder, businessman Alexander Lebedev, who conducted his own investigation into the matter, believes that the deal between Ukraine and Franklin Templeton could have been corrupt.
TRACKING CORRUPT BONDS.According to the Financial Times, before the bond purchase, members of Yanukovych's government, first Vice-Premier Serhiy Arbuzov and Finance Minister Yuriy Kolobov visited San Mateo in California, the investment group's headquarters. Lebedev believes that the officials could have discussed laundering stolen money to purchase the bonds on the cheap.
RACKET IS ALIVE AND WELL.If Lebedev is right, Ukraine keeps repaying a $7 billion debt in the Yanukovych's money-laundering scheme. The assumption was recently echoed by Ukrainian ex-prosecutor Konstantin Kulik, who stated that Ukraine was currently using IMF money to pay out Yanukovych's circle.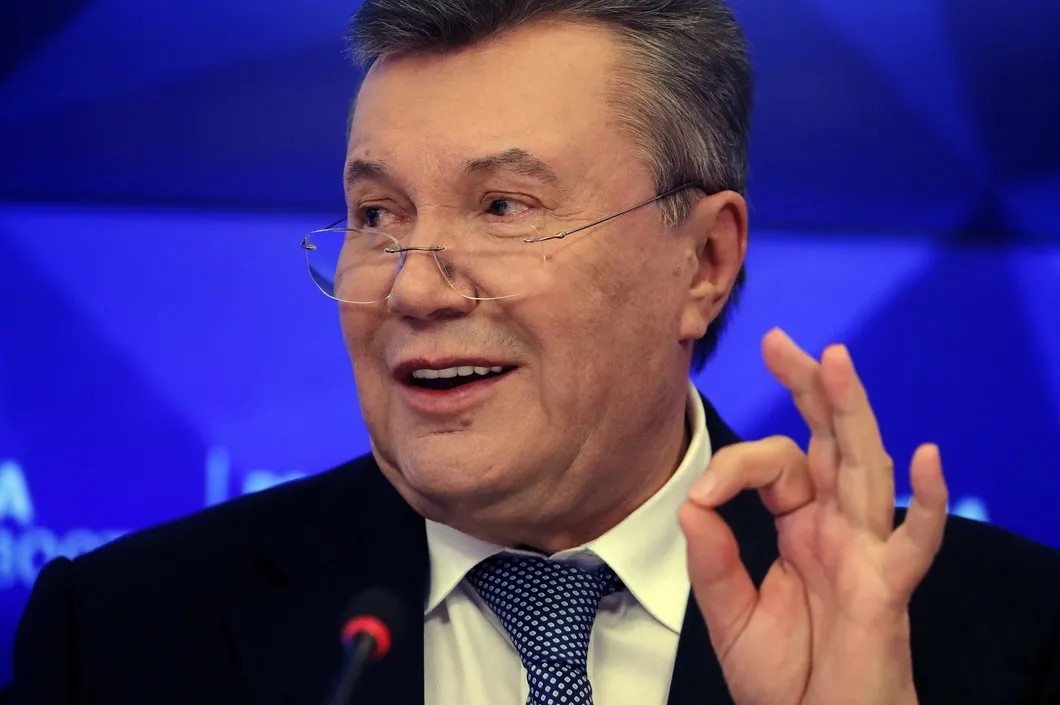 Viktor Yanukovych. Photo: EPA-EFE
NEW RUSSIA BASE.Corporate raiding was another 'specialty' of Yanukovych's regime in Ukraine. After fleeing to Russia, he didn't abandon the skill. Members of his 'raiding clan' keep helping him, including a Donetsk court deputy head Arthur Emelyanov, who is based in Austria. The group controls dozens of companies, including Invest Factor, registered last year in the Russian city of Krasnodar.
BUT OLD METHODS. Following Lebedev's investigation into Yanukovych's international racket, Invest Factor filed a lawsuit against several of his Crimean businesses. It demanded they pay back debt despite these businesses never borrowing money from Invest Factor. This debt comes through ingenious operations conducted in Ukraine at the end of 2019 and the beginning of this year.
BACKSTORY. In 2013, Ukrainian president Viktor Yanukovych rejected an EU trade agreement, which would have shifted the country closer to Europe and away from Russia. The move sparked protests across the country, which turned bloody in early 2014 and saw Yanukovych flee to Russia. Last year, a Ukrainian court found the ex-president guilty of high treason. It sentenced him to 13 years in prison in absentia. Russia, which recognizes Yanukovych as a legitimate leader, has continued to serve as a place of hiding for the fugitive ex-president.
Read the full story on Yanukovych's corrupt schemes here.
---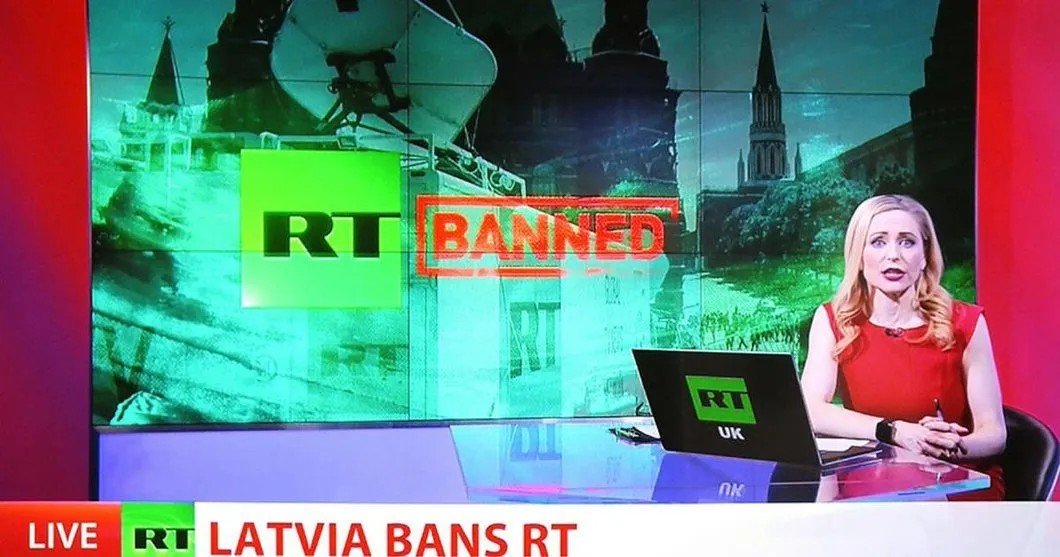 Other Top-Stories Russia Has Been Reading
BALTIC COUNTRIES BAN RT.Over the past month, Lithuania and Latvia bannedRussia's state-controlled international television network RT. Both emphasized that the decision was influenced not by the content but rather because the network is reportedly controlled by Dmitry Kiselyov who has been sanctioned by the European Union. This isn't the first time that Baltic countries prohibited broadcasting on the basis of sanctions against their owners or managers. Last November, Latvia decided to block 9 Russian channels in the country, most devoted to entertainment and film, including Dom Kino, Kino Premium and others. All of them belong to the "National Media Group", which belongs to Yuri Kovalchuk, who is also on EU and US sanctions lists.
---
Thanks for reading!To keep up with Novaya Gazeta's reporting throughout the week, you can follow us on Facebook, Twitter, Instagram, and Telegram. Our video content is available on Youtube and don't forget to visit our website for the latest stories in Russian.
FOLLOW US
The new English language newsletter from Novaya Gazeta brings you a weekly overview of our finest journalism covering and explaining key news events across Russia. This includes a rundown of Novaya Gazeta's high-stakes investigative reporting, as well as analysis aimed at answering your questions about the latest developments. In short, we bring you everything you need to know about Russia, courtesy of a legacy newspaper in the country. Subscribe here.