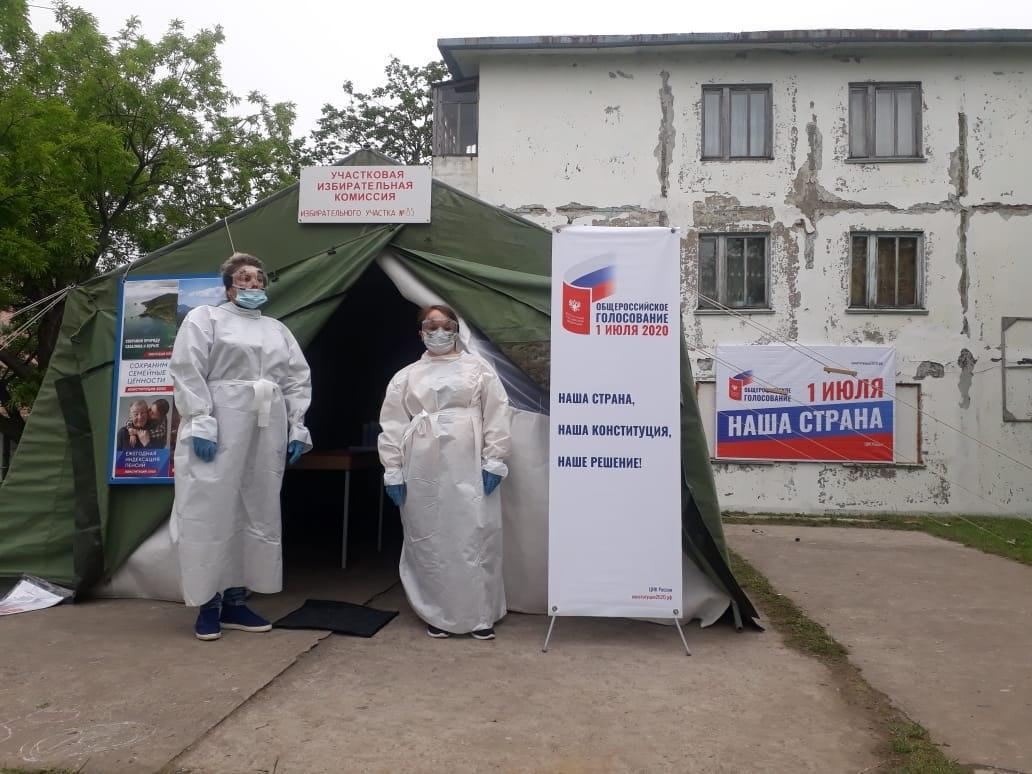 This Week's Highlights
Russia's mining giant Nornickel keeps polluting the Arctic and blocks our correspondents from getting water samples tested; polling stations open in car trucks and buses as voting on controversial constitutional amendments kicks off; plus, a high-profile Russian theatre director avoids prison but faces millions in fines after a trial that became a symbol of anti-Putin dissent.
Want to get the full story? Click the links below for full-length articles in Russian.
---
Russia's Mining Giant Continues to Pollute Arctic
We've been covering the Arctic's largest-ever fuel spill near Russian city Norilsk for more than a month now. The cleanup is underway, but it will take years, and the effectiveness is already widely questioned. However, this week we were shocked to find out that it hasn't stopped the company responsible for the disaster from further poisoning the Arctic.
TESTING THE WATERS. Officials claim that the spill is contained. So we've decided to fact-check. On June 27, our correspondents Yelena Kostyuchenko and Yuri Kozyrev, with Greenpeace's help, attempted to take 13 water samples from lakes and rivers right outside the contaminated zone.
THIS WON'T FLY WITH NORNICKEL. But when we tried to take them for testing to Moscow, our group was blocked at the local airport and forbidden from taking the samples on the flight. Local police in cahoots with Nornickel claimed the transfer must be cleared with the company's security department. Unable to fly with the probe, our correspondents have chosen to remain in Norilsk with them.
CAUGHT POLLUTING AGAIN. Our correspondents caught Nornickel continuing the pollution of the Arctic. We've uncovered large pipes pumping industrial wastewater from Nornickel's local enrichment factory into the Arctic tundra and the Kharaelakh river. We called in the police, but the first to arrive on the scene were Nornickel representatives. They were in such a hurry to dismantle the pipes that they accidentally crushed the arriving law-enforcement vehicle with a tractor.
COLLUDING WITH THE OFFICIALS. In another example of Russian officials going soft on the country's mining giant, the head of Russia's natural resources watchdog rushed the statement explaining the incident as 'planned works to reduce the amount of water after heavy rains.' In an embarrassment for the officials, Nornickel decided later to admit the wrongdoing.
SERIAL AND UNCHECKED POLLUTER. This incident fits into a broader pattern of flagrant disregard for environmental law by the company. Even before the company made global headlines for creating the Arctic's biggest oil spill, Nornickel had a track record of polluting natural resources with little repercussion. Overall, officials keep ignoring the accelerating environmental degradation of the Russian Arctic.
Watch as our correspondents attempt to take water samples to Moscow here and watch our video capture Nornickel polluting here
---
Constitutional Vote Controversy, Explained
The voting on controversial constitutional amendments that will allow Putin to remain in power until 2036 is on. Due to the pandemic, this will be a week-long vote running until July 1. The officials are eager to get as much voter turnout as possible, despite skepticism about the transparency. Polling stations have popped up all over the country, from car trunks to tree stumps to buses and playgrounds.
UNPRECEDENTED EARLY VOTE. Russia's Central Election Commission reports that in the first days, more than 21 million people have already cast their ballots — or 20% of registered voters. Such an unusual for Russia early voting campaign may open more opportunities for the officials to rig the vote. Eventually, more than 60% of voters might cast their ballots early, our political editor Kirill Martynov expects.
BUT PROBABLY NOT BY CHOICE. We receive countless messages from Russians who have been pressured to vote, which appears to happen routinely during election time. Our correspondents also spoke to teachers who complain that employers would force them to register for online voting or to cast their ballot at certain stations. Oksana (asks us to be identified by the first name only,) a social studies teacher from Moscow, says that pressuring teachers to vote is not new.
"During the 2018 presidential election, I was working at a school near Moscow. I had to provide a written statement about what polling station my family would be voting at," Oksana says.
BUSES AND CAR TRUNKS AS POLLING STATIONS. Russia's Central Election Commission insists that all incidents of this nature are investigated and rejects claims of improvised polling stations being set up on benches and car trunks. That's despite countless photographs flooding the internet featuring the kind of polling sites that the election commission denies being used.
EXPENSIVE POWER GRAB FOR RUSSIA. While health care workers continue battling the Covid-19 pandemic amid a shortage of equipment, authorities are spending tens of millions of dollars on masks, gloves, key chains, and even seeds — all for the constitutional vote. We spotted the purchases while examining state tenders. The proceeds help to line the pockets of regional officials and make them more cooperative during the key vote. In the Rostov region, for example, officials gave a $1.4 million referendum-related contract to a company headed by a member of the local council of the ruling United Russia party.
MILLIONS OF MASKS SECRETLY STOCKPILED? In the Bryansk region, local authorities purchased 1.5 million masks for voters, even though the province's population is 1.2 million. In the Saratov region, officials bought 2.5 million masks for elections. In almost all such regions, local residents and doctors complained en masse about the lack of protective gear.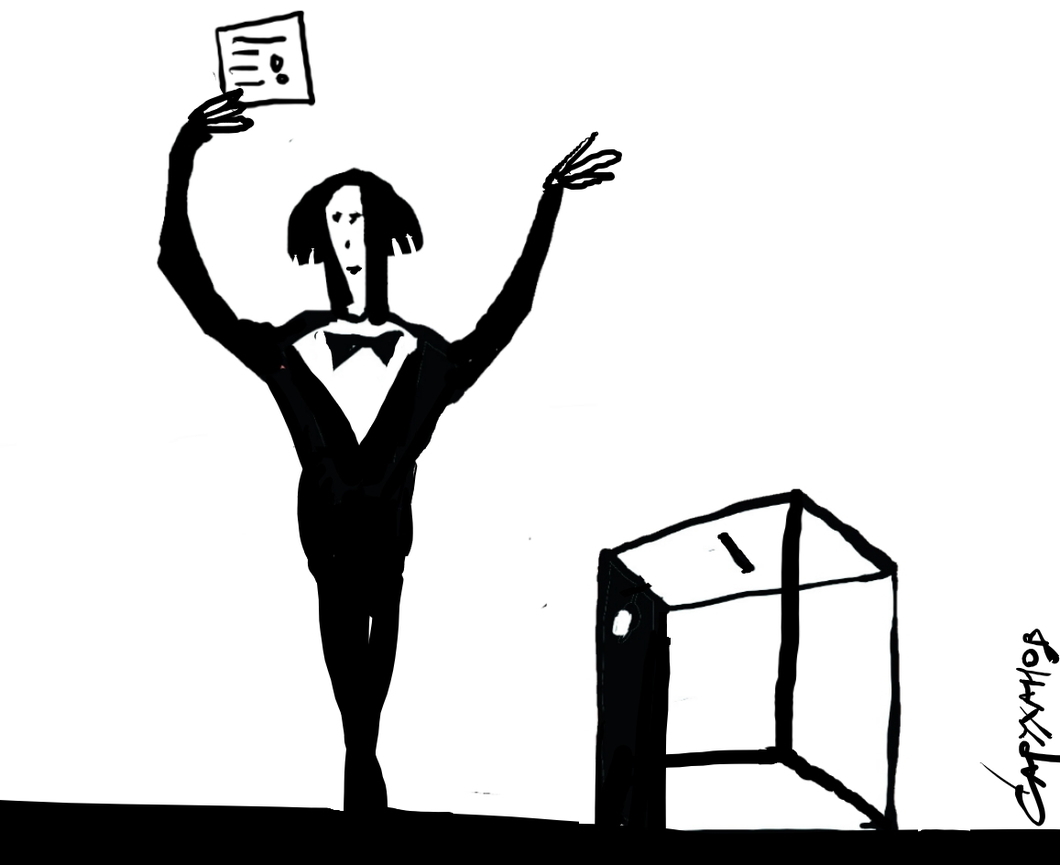 NO SHORTAGE OF MASKS FOR PUTIN. Procurement contracts showcased Russian officials' uncanny ability to mobilize public and private enterprises to manufacture enough personal protective equipment for all voters in less than a week. That means either these companies were notified of these contracts in advance and stocked their products instead of supplying them to medics, or it's possible to make millions of masks within days — when they're needed to keep Putin in power.
BACKSTORY. Russia has a history of falsifying election results, a tradition preserved from the Soviet era. Ballot stuffing, carousel voting and outright falsification were systemic. Investigations were only carried out on paper and did not influence the results. Violations have never led to election results being rejected in Russia.
Read Kirill Martynov's op-ed on the constitutional vote here and the full story on regional constitutional vote purchases here.
---
Kremlin vs Dissident Director Standoff, Explained
Last week, a Moscow court found renowned Russian director Kirill Serebrennikov guilty of embezzlement. Serebrennikov was handed a suspended sentence and fined $1.83 million. The trial became a symbol of a defiant anti-Putin dissent. But why didn't the director go to prison? Perhaps in this landmark decision, the Kremlin took public opinion into account, writes our columnist Yulia Latynina.
WHAT HAPPENED? For years, Serebrennikov headed the Gogol Centre, Russia's top avant-garde theater venue, where he would put on productions that mocked the government. The 50-year-old took a $1.83 million grant from the government for a project called Platforma. It ran between 2011 and 2014. But in Russia, taking money from the authorities is like making a deal with the devil. He was arrested in 2017 on what independent observers say are false and politically motivated charges.
A MIDSUMMER NIGHTMARE. To prove the theft, investigators claimed that the production of "A Midsummer Night's Dream" was never staged and declared all the reviews from the premiere of the play fake. The case didn't resemble a fight against corruption, but rather an adaptation of a Franz Kafka film, Latynina points out.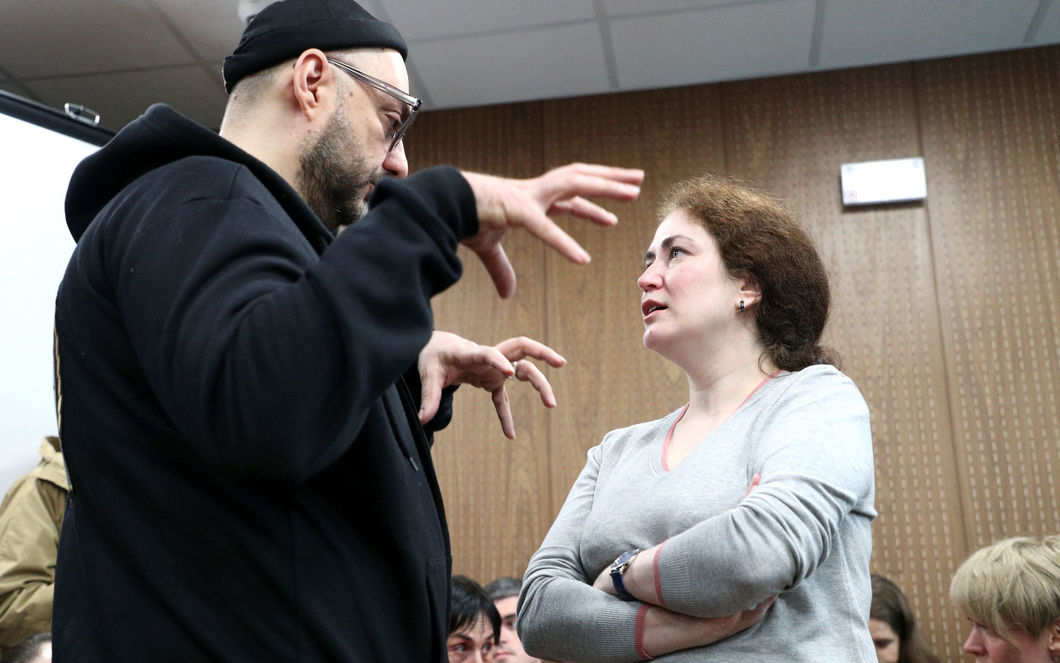 WHAT WAS THE PURPOSE? If the government wanted to frighten Russia's creative intelligentsia, they didn't succeed - they just made them angry. What's notable, however, is that Putin personally commented on the case. "State money should be spent according to the law, but there are fears that there were violations," he stated. But the Kremlin did backtrack. And although authorities won't say it, they did listen to public opinion in this instance, says Latynina.
"What was I thinking when I proposed the idea of ​​a complex, multi-genre project to Russia's new president, who then proclaimed a course towards modernization and innovation? Damn it, I thought, well, maybe now the talented, bright, rebellious young people whom I personally know and who haven't found their place in the framework of traditional, still Soviet institutions, maybe the young people who with increasing frequency go to work in Europe, get grants, success, recognition, maybe, thanks to state financing, they will eventually have a chance to fulfill their potential in their homeland and not be humiliatingly imprisoned in the ghetto of an optional experiment. That's what I was thinking," Serebrennikov said in his final speech before the sentencing.
Read Yulia Latynina's full column on Kirill Serebrennikov's case here.
---
Other Top-Stories Russia Has Been Reading
COVID-19 NEGLECT EARNS RUSSIAN DOCTOR AWARD. The chief doctor of the Pokrovsky hospital in St Petersburg has received a "Labor Hero" award from Putin for her fight against the coronavirus. Marina Bakholdina is only one of five people in the country to receive such an honor. It comes at a time when her hospital is facing a lawsuit from the state healthcare watchdog amid complaints about lack of supplies, beds, and specialists. In one of our most popular stories this week, we talked to a group of enraged doctors from Bakholdina's hospital. In April, it became an early epicenter of the outbreak due to an entirely botched Covid-19 response. Despite protests from the hospital's staff, Bakholdina wouldn't greenlight decontamination until mid-May when the hospital was already filled with coronavirus patients. The hospital chief is now looking at a potential fine alongside all the congratulations.
---
Thanks for reading! To keep up with Novaya Gazeta's reporting throughout the week, you can follow us on Facebook, Twitter, Instagram, and Telegram. Our video content is available on Youtube and don't forget to visit our website for the latest stories in Russian.
— The Novaya Gazeta Team
FOLLOW US
The new English language newsletter from Novaya Gazeta brings you a weekly overview of our finest journalism covering and explaining key news events across Russia. This includes a rundown of Novaya Gazeta's high-stakes investigative reporting, as well as analysis aimed at answering your questions about the latest developments. In short, we bring you everything you need to know about Russia, courtesy of a legacy newspaper in the country. Subscribe here.
Вы можете просто закрыть это окно и вернуться к чтению статьи. А можете — поддержать газету небольшим пожертвованием, чтобы мы и дальше могли писать о том, о чем другие боятся и подумать. Выбор за вами!